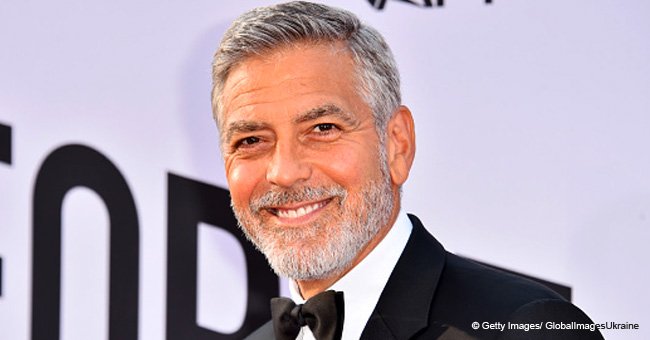 George Clooney's health update after being involved in a motorbike crash
On Tuesday, actor George Clooney was involved in an accident. It's been reported that his motorbike was crashed into by a car.
According to CNN, he was thrown over his bike when the incident occurred. He's said to have been taken to hospital but discharged a couple of hours later
George Clooney, 57, was involved in an accident at around 08:15 CET as he was leaving his hotel in Costa Corallina in the north of the island. He was thrown over the top of his scooter after being hit by a Mercedes while in Olbia on the island of Sardinia.
Carabinieri officer Alberto Cicognani said the driver of the Mercedes hit Clooney after failing to stop at a turn. Italian news agency ANSA and local newspapers reported that the star was taken by ambulance to the A&E of the Giovanni Paolo II hospital in Olbia.
For more on this story go to our Twitter account @amomama_usa. Most recent reports state that the star sustained a minor knee injury in the incident.
The star was discharged at around 10 a.m. Cicognani spoke to the actor who said he was "fine" and confirmed that he would resume the filming of a mini-series called Catch-22 in a couple of days.
A police commander in Olbia, Giovanni Mannoni, said the actor did not suffer any serious injuries or break any bones. Clooney would be monitored by hospital staff as an outpatient for 20 days.
The incident took place on the SS125, a local street in the area of Olbia-Murta Maria. No irregularities were found in a scan taken of the star.
Mannoni said police were looking into the causes of the accident. Clooney, the husband of leading human-rights lawyer Amal Clooney, has a home on the Italian mainland at Lake Como.
They have two children together, twins, Ella and Alexander, who were born in 2017. The star has had a long affinity with Italy and is a frequent visitor to the Venice film festival.
He married his wife in the city in 2014. The series he is shooting in the city is based on the classic novel by Joseph Heller.
In the World War II Channel 4 drama he stars as US Air Force commander Scheisskopf. The six-part drama is set to air in 2019.
Please fill in your e-mail so we can share with you our top stories!