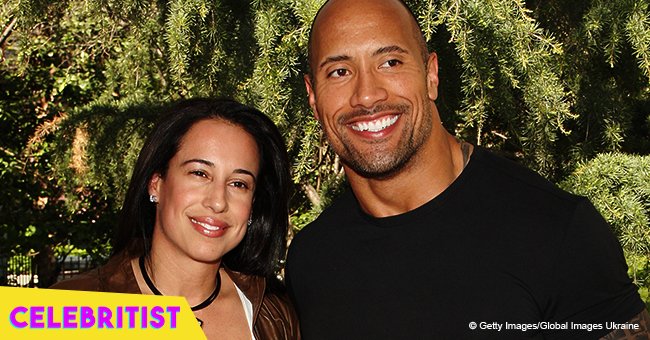 Dwayne 'The Rock' Johnson's ex-wife stuns in flowing, sleeveless black jumpsuit in recent pic

Dwayne Johnson takes his ex-wife and their daughter to the premiere of his latest film while his partner tends to their two children at home.
It was a family affair for Dwayne Johnson during the premiere of his new film 'Skyscraper' where he was joined by his mom Ata, his 16-year-old daughter Simone and his ex-wife, Danny Garcia.
The family stood out at the AMC Loews Lincoln Square, each looking stylish in their outfits. "The Rock" cleaned up nicely in a light blue suit and matching shirt while his lovely daughter stunned in a floor-length navy gown. Her mother, Danny, was equally arresting in a flowing sleeveless black dress with a long train.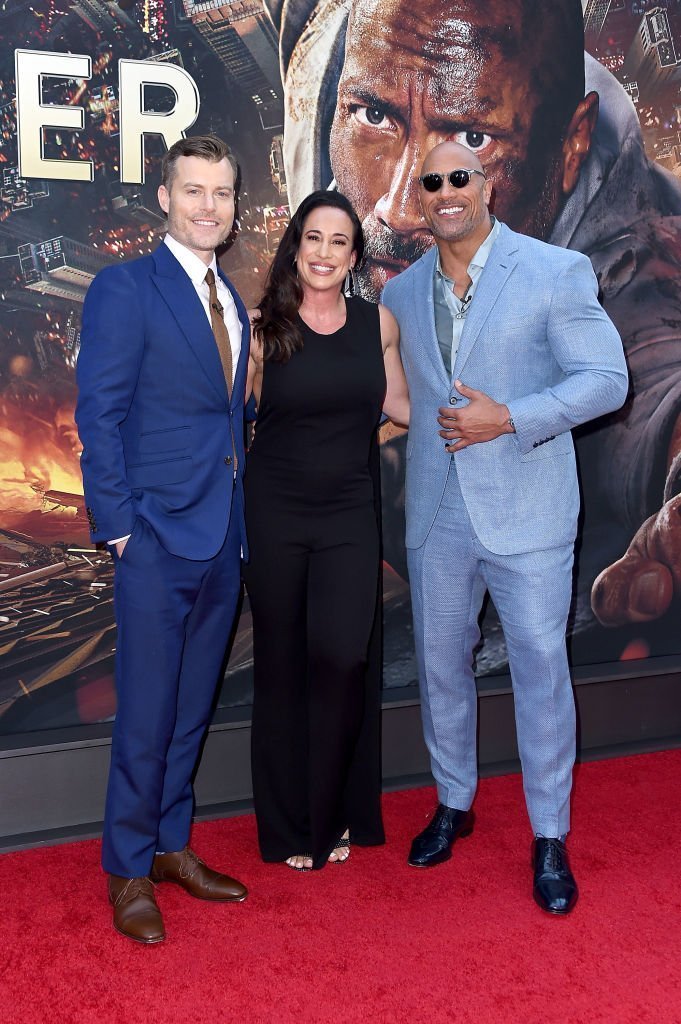 Source: Getty Images
Dwayne's partner, Lauren Hashian was unable to attend the screening most likely because she was tending to their two-year-old daughter Jasmine and two-month-old Tiana.
Meanwhile, his ex-wife was there for support, having maintained a close relationship with the actor whose career she also manages apart from being production partners.
Dwayne recently opened up about his history with depression which stemmed from his divorce from Danny. He told Rolling Stole in April while promoting his film 'Jumanji: Welcome to the Jungle' that he struggled at the time.
"Around 2008, 2009, I was going through a lot of personal s— that was really f—– me up. I was just struggling, man. Struggling to figure out what kind of dad am I gonna be. Realizing I'd done a piss-poor job of cultivating relationships, and a lot of my friends had fallen by the wayside. I was just scared."
Wayne also revealed he was at the crossroads in his career then which added to his anxiety.
"My career was a little shaky – really shaky. Returning to wrestling wasn't an option, because I didn't want to go back deemed a failure. So I'm making these movies, my third family movie in a row, which is often considered career suicide for someone who started in the world of action. Like, 'Check, please – you're done.'"
It was after the actor got a new set of agents, Danny included, that his career grew and led him to where he is today, the world's highest-paid actor with $64.5 million in earnings according to Forbes.
Film after film, Dwayne proved to be a crowd drawer with his newest film destined to become a blockbuster. In 'Skyscraper,' Dwayne plays a former FBI Hostage Rescue Team leader who's had to get a new job after a serious injury made him lose a part of his leg. His new job involves assessing the safety and security of high rise buildings, one of which is The Pearl in Hong Kong which becomes the setting of a terrorist attack in which his family becomes trapped in.
The film will be out in cinemas on July 13.
Please fill in your e-mail so we can share with you our top stories!