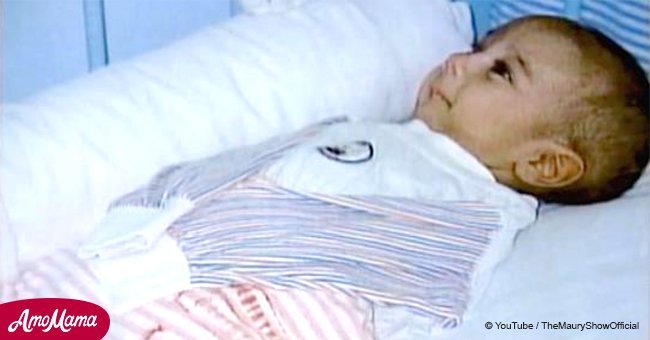 Baby abandoned at birth because he has no limbs now inspires thousands of people
Abandoned by his birth mother after being born without any arms or legs, Gabe Adams from Brazil has today turned his life around to be an inspiration for the many.
According to Daily Mail, almost 20 years since his adoption by his current family, Adams has been thriving and living his life to the fullest.
Adams inspired millions of people by stealing the spotlight at his high school dance show, where he performed by spinning, flipping, and break dancing – even without his limbs.
The young boy made it on the 29-person dance team as a sophomore at Davis High School in Kaysville in 2015. He was secretly teaching himself to dance since he was 12 years old.
He created a choreographed set, which he practiced and perfected for months. It eventually earned him a place at his junior high school talent show.
Adams was adopted as a baby from a Brazilian orphanage by a family that already had 13 children. Naturally, keeping his art a secret was a great challenge for him.
His mother, Janelle, heard about him and immediately decided that she wanted to adopt him. She told People, "I kept wondering, 'How would I feed him? How would I dress him? How would we teach him to walk?'"
Bringing Adams to Utah with her just "felt right," and like something that they were just "supposed to do."
Today, being without arms or legs hasn't stopped Adams from doing any kind of regular activity including writing or walking up the stairs on his own. He also swims and has taught himself to jump off the diving board.
Adams stated that his independence is the result of his parents putting immense trust in him and never seeing him as a disabled person.
In a Huffington Post article, published in 2010, he wrote that his parents helped him see himself as a 'normal boy' who can find independence. 'I just needed a different approach to accomplish things,' he concluded.
Please fill in your e-mail so we can share with you our top stories!