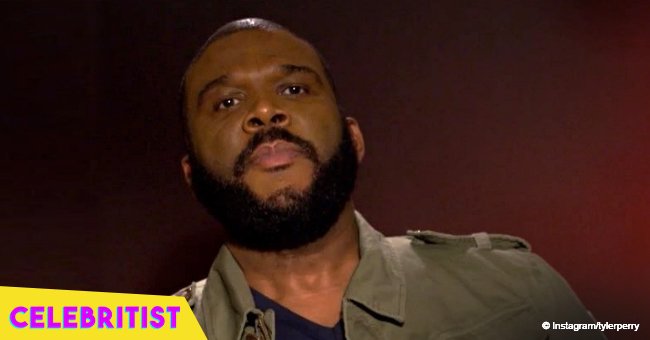 'Stop it devil,' Tyler Perry fires back at scammers claiming he's giving away money

Tyler Perry made it clear to his followers that contrary to popular belief, he was not giving away cars, money, or anything else on Facebook.
The actor said that his team has been taking down dozens of scam posts every single day, after he was scammed and hacked himself. In a Facebook video recording of him explaining the situation, he said:
"Do not give your information to any of these people do not give them anything. I don't know who they are, but every day we have to get 10, 20, 30 of those things shut down on Facebook."
While Perry says that he is a giver and has given cars, houses, and money to his employees and friends, that does not mean that he is giving out to random strangers right now, especially just for sharing scam-ridden posts on Facebook, which is both harmful to Perry and those who fall for the trap, especially since personal and private information are being shared to these anonymous hackers.
According to CNN Entertainment, Tiffany Haddish was one person that previously shared some thoughts about Perry's generosity, after he bought her a deep metallic blue Tesla SUV that she used to talk about during the set of their movie "Nobody's Fool". Another report by Atlanta Black Star reported the producer's $100,000 gift to an Ohio school district.
"So I got this message from my friend and Big Brother @tylerperry a week ago. When I tell you I cried so hard. I almost couldn't believe it. 1st off a man has never bought me a car out right. I have always had to make payments. This was just out the kindness of his heart And probably tired of me talking about it all the time and I didn't have to do anything for it but a Great job in our New Movie Nobody's Fool. Thank God for kind people that want to spread happiness. "
So while there might be a chance to get a gift from Perry whether you are colleagues, friends, or not, but if you stumble upon one of his fake online giveaways, just keep scrolling down. Those are most definitely fake, and it isn't the right way to get his attention. As he would say himself, "Stop it, devil".
Please fill in your e-mail so we can share with you our top stories!