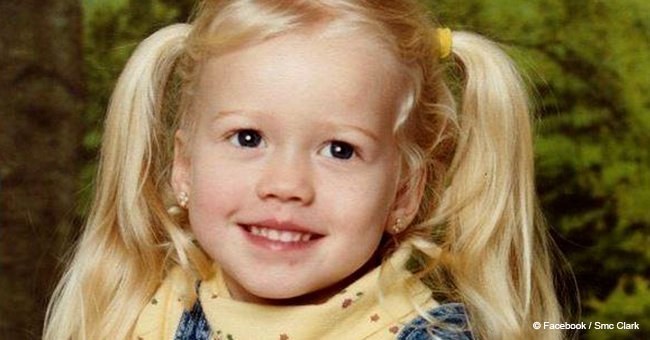 Little girl who disappeared in 2002 was found alive by Police 12 years later
Sabrina Allen was just four years old when she kidnapped by her mother only to be found 12 years later in 2014.
KTBC Fox 7 reported that the local and federal authorities declared that the search for Sabrina was over on October 1, 2014.
It took more than a decade for Greg Allen to be reunited with his daughter, who went missing weeks before her fifth birthday in 2002.
Read more on our Twitter account @amomama_usa
The little girl went on a scheduled visit with her non-custodial mother but never came back to her primary guardian, her father.
The court found the girl's mother, Dara Llorens, to have violated its order on the custody agreement.
Greg spent years looking for his daughter, hired a private investigator, and created a website to help him find her. He had also offered a $20,000 reward to anyone who found her.
John Walsh spoke about it on America's Most Wanted in 2002, saying there was a chance of getting her back. He added that pictures were the way to go to find missing children.
The father took his advice; he posted photos on the website and continued to look for her.
About 12 years later, authorities found Sabrina and her mother living in Mexico. They had changed their identity – Llorens had extensive plastic surgeries and was not recognizable, and Sabrina did not look like she used to. The girl had brown hair and changed her name to Fair.
He said, "She's in pretty bad shape. She was not living a regular life. She was not going to school." The mother-daughter duo was living a secluded life, and he noted that Llorens had even lied to their daughter, telling her that her father and grandparents had passed away.
Speaking to ABC News, he said that she was a completely different person, but hoped she would have memories of her father.
Authorities took Sabrina to a therapist who specializes in such cases. She did not go back home immediately but giving some time to adjust to her new life.
The two were flown to Texas on September 30, and Llorens was booked into Travis County Jail on an aggravated kidnapping charge.
AWM reported that the girl's mother pleaded guilty to felony charges in 2016 and was sentenced to six years in prison.
Please fill in your e-mail so we can share with you our top stories!