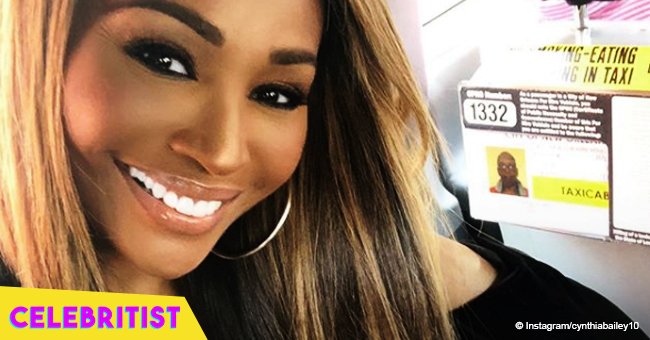 Cynthia Bailey breaks silence on the new man in her life
The reality television star is currently preparing for her teenage daughter to move away to college, and has dished that a year after her divorce, she is seeing a new man.
Cynthia Bailey of Real Housewives Of Atlanta went splitsville from her ex-husband, Peter Thomas, in 2017. Now, just over a year later, it seemed to most that Bailey would be left with an empty nest when her daughter left for college in the fall.
Speaking to People Magazine, the reality star admitted she had mixed feelings about her daughter's imminent departure.
"It's like a happy sad," Bailey said of Noelle's upcoming move to Howard University. "She's my one and only so I'm very invested and emotional with all things Noelle. She is the wind beneath my wings."
But while fans were concerned that she was suddenly going to be alone, she also confessed that she has a new man in her life.
After her divorce from Thomas, she briefly dated Will Jones.
"When I first got divorced I was pretty closed," Bailey told the publication. "The door was closed to marriage, and the door has opened itself back up. I'm not kicking it open but it ain't closed. I definitely want to date exclusively now — just one guy. I've recently met someone who I really like. I am looking forward to seeing where things go."
But although she was happy to share that she is off the market, she wasn't quite ready to share anything else about their relationship just yet.
Bailey felt that her and Jones' relationship was affected very negatively by being in the limelight all the time, and as a result she has decided she first wants to test the waters with this relationship before going public.
Speaking on her brief encounter with Jones, Bailey said that while it hadn't worked out for them, she bears him no ill will.
"Things didn't work out for us, but I think he's an amazing guy," she said. "I have a lot of respect for him and wish him nothing but the best."
Please fill in your e-mail so we can share with you our top stories!