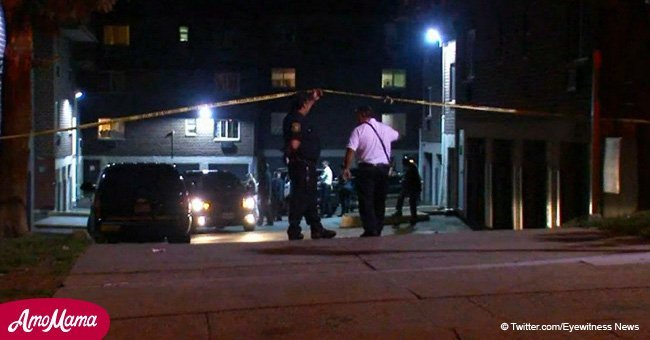 Husband finds wife and her alleged lover dead inside his garage
Kahali Johnson from New Jersey discovered his wife laying lifeless inside their apartment garage with her suspected lover, who was a mechanic, also dead just a few feet away from her. Reports stated they died from carbon monoxide poisoning.
The mechanic and the wife were found by Johnson near a running car around 9 p.m. at the parking garage of Johnson's Newark apartment complex on 18th and New Fairview avenues.
Police had responded and had been investigating the case.
According to Eyewitness News, the incident was supposedly an accident.
Follow us on Twitter at AmoMama USA for more details on this story.
Johnson, later on, revealed that his wife was named Tameka Hargrave.
He was the one who discovered the pair's bodies after he smelled a strong odor of gas from his apartment.
According to him, an alarm went off and he decided to look for the source of the foul smell.
Johnson recalled the smell was like an automobile exhaust. He eventually went to the garage and discovered a running car and his wife and the mechanic – who were both already unconscious.
"As I tried to step to open the last garage door, I see the mechanic; he's laid out. She's just a few feet away; she's laid out. And pretty much I had to call 911, because at this time, with that level of emissions, I knew that they were gone," he said.
Johnson seemed certain that his wife and the mechanic died because of carbon monoxide poisoning.
He said, "They do not have adequate alarm systems, because if there had been an alarm in that garage, people would have been alerted to the fact that it was going on."
The male victim has not been named, but it was later revealed that he was having an alleged affair with Hargrave. Although, there has not been any evidence to prove that they had an intimate relationship since investigations are still on-going.
The family of the woman was reported to be enraged by the media's affair allegations involving Hargrave. Allegedly, they were hurt by the insults thrown at their recently-deceased family member.
Please fill in your e-mail so we can share with you our top stories!