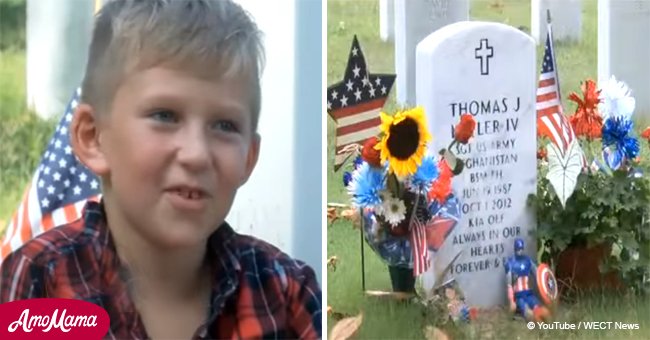 Little boy discovers grave of fallen soldier, and his simple act of kindness goes viral

Young Mason Lee discovered the grave site of Seargent TJ Butler, and his simple gesture went viral.
In 2017, TJ's mother, Leslie Butler, met 7-year-old Mason in Wilmington National Cemetery. The grieving mother made an effort to track him down to return his act of kindness, as reported by KMOV.
TJ was killed in a suicide bombing in October 2012, in Khost, Afghanistan. His mother regularly visits his grave at the cemetery.
Follow us on our Twitter account @amomama_usa to learn more.
Mason discovered TJ's grave in May 2016 when his family went to Wilmington National Cemetery over the Memorial Day weekend.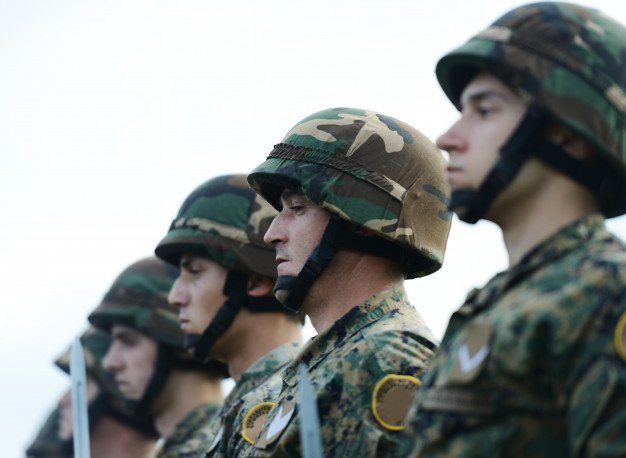 Source: Freepik
The little boy's mother, Sarah Lee, was honoring the nation's fallen soldiers by putting flags on their graves when she found her son, sitting by TJ's headstone.
"Mason had a lot of questions. He wanted to know if he had a son and a family, and wanted to know more about him," KMOV quoted Sarah as saying.
"It was really touching because you could tell he was really soaking it all in. That this was somebody's son, somebody's daddy," she added.
Mason's family revisited the cemetery a year later. However, the little boy wanted to do something special for TJ.
Just like the one on Captain America's arm, Mason drew a picture with an American flag and a shield at TJ's grave.
"It must have made a huge impact on him to be that young and remember something like that," Sarah said.
When Leslie found Mason's drawing while visiting her son's grave, she was so moved, prompting her to track the family down. She then asked to meet them at her son's grave on the 4th of July.
Leslie presented Mason with his own Captain America toy. It was her way of saying "thank you" for honoring her son.
"TJ's teachers all his life called him a social butterfly. So I'm thinking he still is a social butterfly," KMOV quoted Leslie as saying.
"For Mason's age, I thought it was very special that he came down and visited TJ."
She added: "As long as Mason is here, he'll place his flag here I can be happy that I know that Mason's going to give TJ his flag."
Please fill in your e-mail so we can share with you our top stories!