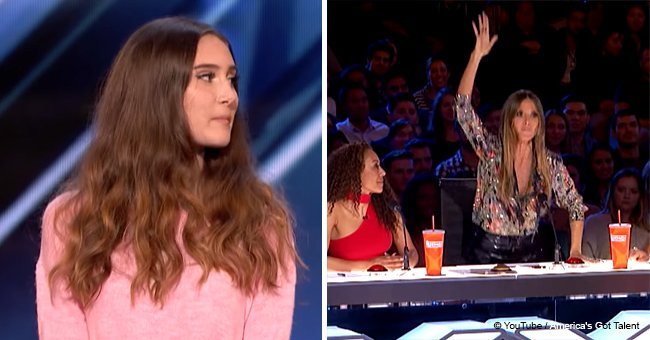 15-year-old girl gets golden buzzer for stunning performance of 'Warrior'

15-year-old Makayla Phillips appeared on America's Got Talent and got a golden buzzer for her incredible performance of Demi Lovato's Warrior.
The teenager from Canyon Lake, California, impressed the judges of the show on July 10, 2018, reported Faith Tap.
While most teenagers dream to make it big Makayla Phillips is slightly different from them.
Akin to others her age, she does chase her crushes, studies for her driver's license test and even attempts to earn high grades.
Read more on our Twitter account @amomama_usa
However, she has a dream – to become a musical superstar. Though she is blessed with the talent, she is not willing to take chances, and practices singing regular apart from seeking locations to showcase her talent.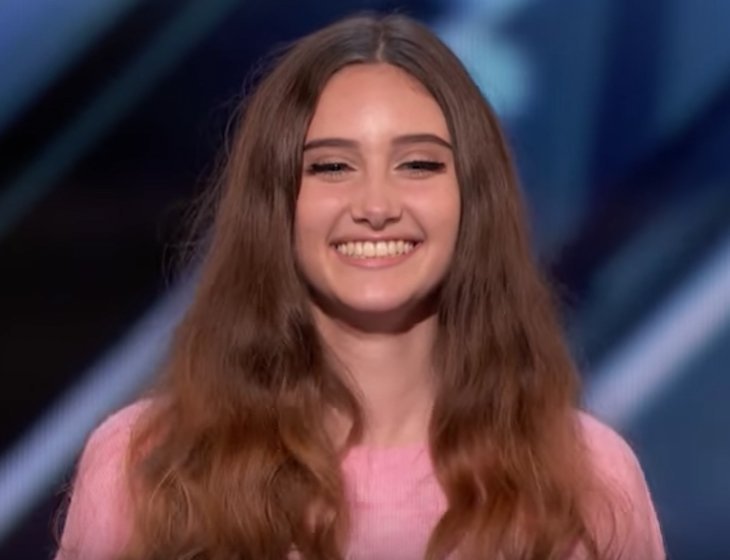 Source: YouTube
Good luck and her family's support saw her trying out for auditions on America's Got Talent. Not the one to waste her talent, Phillips knew this was a rare opportunity she got and wanted to make full use of it.
With looks resembling Ariana Grande, she belted out the hit Warrior originally sung by Demi Lovato.
Her beautiful voice and her stage presence worked in her favor. Phillips sang the song with the right emotions and hit the high notes appropriately.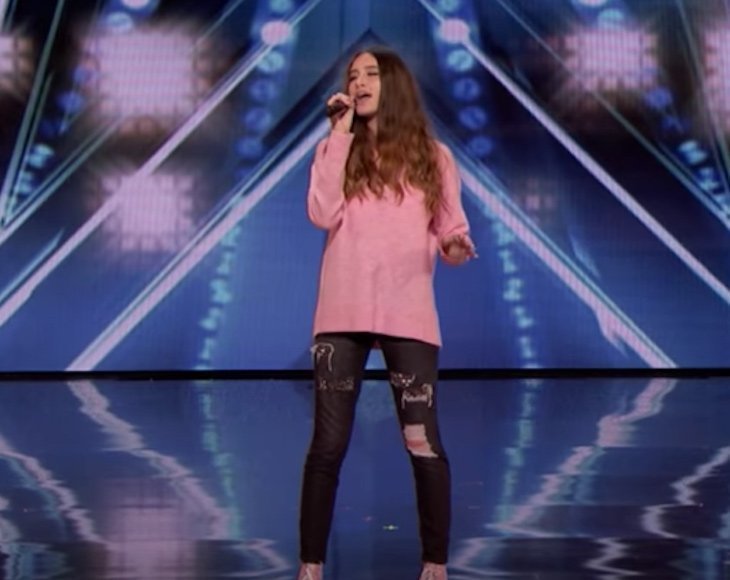 Source: YouTube
As she sang, she was happy to hear the audience and the judges cheer her along. It was only at the end when Heidi Klum gave her feedback that Phillips realized her performance was well-applauded.
Klum was generous with her praise. She stated that she loved her and found her to be "incredible." She loved her smile and how Phillips projected herself across. Klum added that she loved the "whole package."
Without thinking twice, Heidi quickly leaned over and slammed down the Golden Buzzer. Phillips was stunned as the gold confetti fell on her.
Klum then ran to the stage and hugged the contestant. The former model went on to smile at the other judges and said that they might have found their winner.
Only time will tell if Klum's prediction turns out to be true and if Phillips will go on to win the coveted prize, though the judges did not seem to question the teenager's talent.
Please fill in your e-mail so we can share with you our top stories!