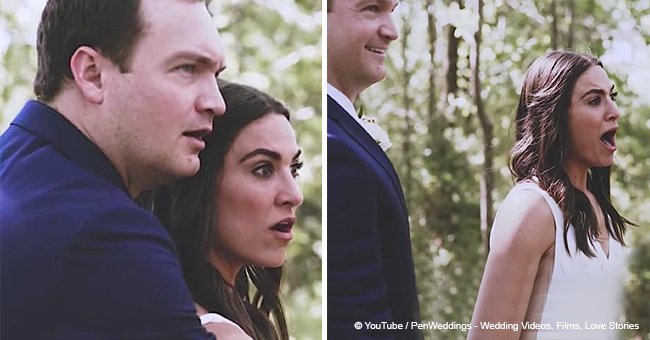 Newlyweds pose for wedding photos when bridesmaids appear with 10 more guests
Allison and Kevin Kruger were busy with their wedding photoshoot when they had unexpected guests, and they just could not say no to them.
The bride's sister planned the surprise with the help of the wedding planner who shared the video on YouTube on May 12, 2018.
A bride and groom posing for their wedding photos received the cutest surprise. The couple, Allison and Kevin Kruger from Norman, Oklahoma, like every other bride and groom, wanted to have the perfect wedding day.
Read more on our Twitter account @amomama_usa
They took care of everything, including every major and minor detail. All they wanted was a day filled with celebration and love with their families and friends.
What Kevin and Allison did not know about was that Liz Jones, the bride's sister, had been planning from a while with the help of their wedding planner to make the soon-to-be husband and wife's day all the more exceptional, something that they could never have imagined.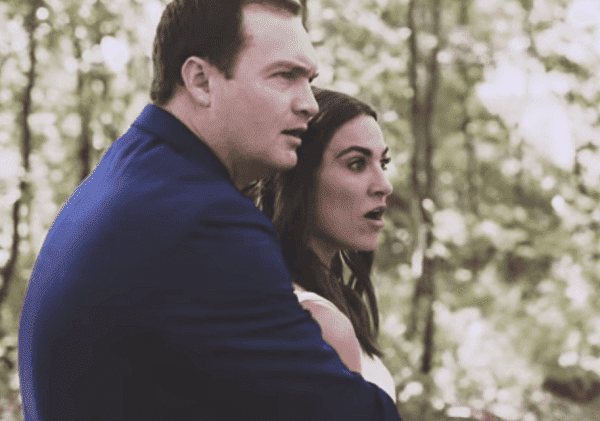 Source: YouTube
Allison and Kevin were having their first look photoshoot when they the received the sweetest surprise of their lives, 11 charming and tiny guests along with the bridesmaids crashed their shoot.
The bridesmaids arrived in the garden with 11 precious and lovely puppies to the astonishment of the couple. Allison turns to Kevin to ask if he was in on the surprise. The groom, who did not know anything about it, was left stunned.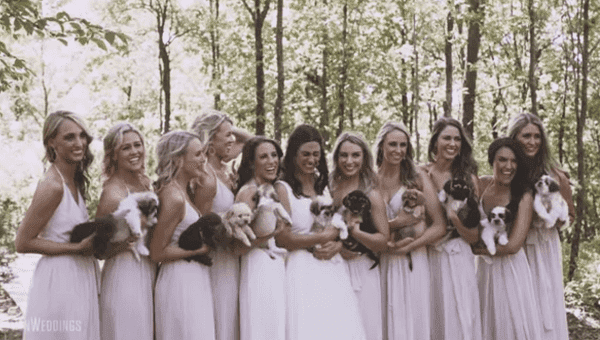 Source: YouTube
Liz knew that the puppies were the perfect surprise as both, her sister and brother-in-law were animal lovers. The two instantly take a puppy each and start nuzzling them.
Allison and Kevin had, in fact, connected over their affection toward animals and as a result, the pleasant surprise was extra special to them.
The bridesmaids also seem to be in love with the puppies. The happiness around made the photoshoot all the more unforgettable for the couple.
The surprise could set a benchmark for all the other weddings, which would be made better by including the puppies. Nobody would probably complain if it became a norm either.
Please fill in your e-mail so we can share with you our top stories!