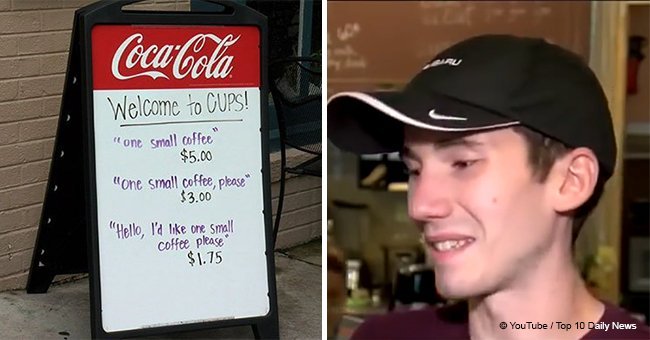 Coffee shop owner puts up a genius bar sign to teach rude customers manners

Austin Simms from Cups Coffee & Tea impressed everyone by placing a hilarious board outside the Roanoke store, which also served to teach customers some manners.
According to WDBJ7, Simms' board, which also topped the Reddit online message board, stated that the price of coffee decreased with the increased politeness in customer's words.
The board stated that the price of a small coffee was $5 if the customer asked for it by simply saying, "One small coffee." The price would drop to just $3 if the customer asked for it by saying, "One small coffee, please."
Similarly, the price would be further lowered to $1.75 if the customer asked for it by saying, "Hello, I'd like one small coffee please." To learn more, follow us on our Twitter account @amomama_usa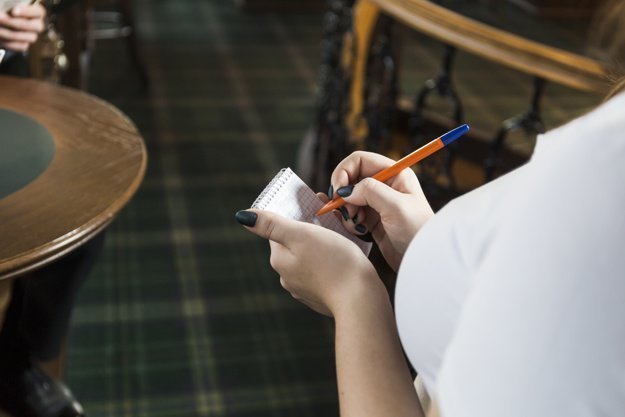 Source: Freepik
The message comes across that Simms would appreciate his customers displaying common courtesy and good manners, and people seem to love his idea.
The upcharge for customers who don't say 'hello' or 'please' should be a great motivator for people to use polite words.
However, Simms told the source that his purpose behind writing the board was 'to be funny, not famous.' He stated that he wanted to solve the injustices of the world and so he started charging impolite people more:
"who didn't take time to say hello and connect and realize we're all people behind the counter."
Simms further stated that he had never imagined the kind of fame he has received because of his board. It took just one day for the sign to go viral online and for him to make major headlines.
Simms found himself covered in a newspaper in England the day after putting up the message. However, according to him, the most important thing is that his strategy for making people more polite is actually working.
Please fill in your e-mail so we can share with you our top stories!