Two policemen help teenage boy after cruel bullies pour hot glue on him
Officers Monique Sedbury and Alicia Martinez sprang into action when a bully poured hot glue all over Victor, a 15-year old teenager.
As reported by CBS Evening News, in 2017, the two Denver police officers received a call from the teachers to check on the welfare of Victor.
The teenager had been bullied at school, and he even said he wanted to take his own life. But officers Sedbury and Martinez stepped in, changing his life for the better.
Follow us on our Twitter account @amomama_usa to learn more.
Several high-profile celebrities decided to commit suicide in recent months due to depression.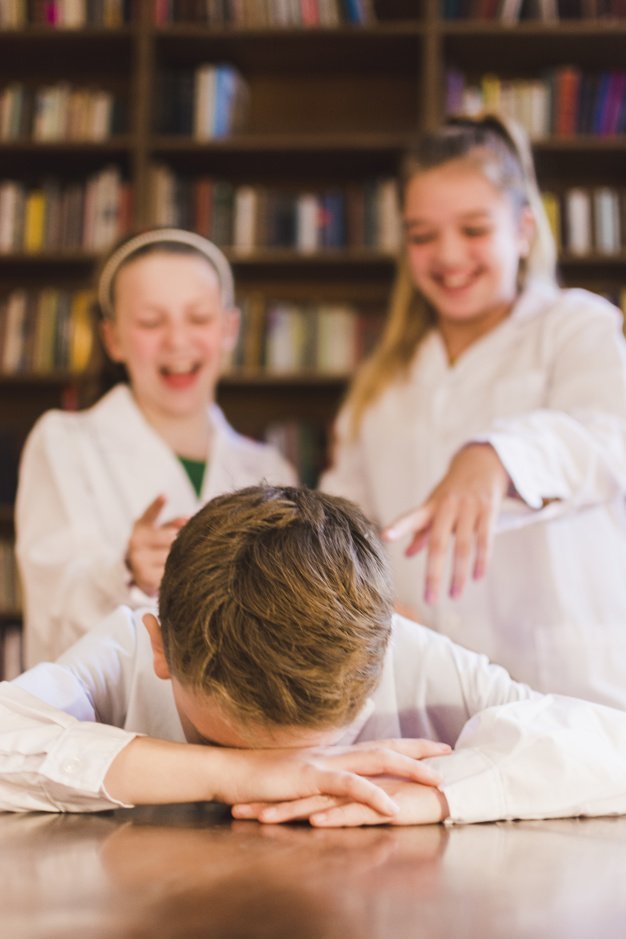 Victor was in a familiar situation as the bullies were making his life miserable at school. He was being bullied solely because of his thick glasses.
Victor was forced to wear thicker glasses than usual because of his poor eyesight.
The student was bullied every single day, but one day was worse than the others.
A nasty bully poured hot glue all over Victor's arm that causes him severe pain.
When the teachers pulled them apart, the damage was already done. And for Victor, that damage went deeper than just the seared skin on his arm. He swore that he had enough and decided to end it all.
The teachers worried that he might want to commit suicide because of his cruel experiences, so they immediately called 911.
When officers Sedbury and Martinez arrived on campus to check on Victor, the suspicions of the teachers were right. The poor boy wanted to kill himself.
The police officers then started to talk to Victor. They tried to understand what he was going through.
Sedbury and Martinez realized that Victor needed better mental health treatment. He needed to go to a hospital and get psychiatric help.
Martinez told CBS Evening News: "This was one of the tougher calls for us. His teacher called 9-1-1, saying that he was being bullied and he wanted to end his life."
They stepped in, assuring that he was able to get the help he desperately needed, she said.
Victor was able to get rid of his bullies. He continued to a new school and even got a corneal transplant.