Toni Braxton shares throwback romantic photos with Birdman on the day of their engagement
R&B singer Toni Braxton is ready to tie the knot for the second time in her life, and in this opportunity, the groom will be her longtime friend and rapper Birdman. While they try to keep their relationship off the public eye, Toni recently shared some sweet pictures with her man.
Toni Braxton took everyone by surprise back in February when she announced, through the trailer of her reality show "Braxton Family Values," that she was engaged. After months of speculation on her relationship with Birdman, the co-founder and public face of Cash Money Records, the couple finally made public their love for each other.
While Toni and the rapper have kept their relationship away from the spotlight, for the most part, the 50-years-old beauty recently indulged her fans on Instagram with a pair of throwback pictures from the day Birdman popped the question.
Their lives may change, but the sisterhood remains the same. #BFV is back in March! pic.twitter.com/BESPKSKxvk

— Braxton Family Values (@BFV_WEtv) February 18, 2018
In the first pic, the couple is posing side by side while Birdman flaunts his diamond bracelets and tattoos, and in the second pic, Toni is hugging the rapper while flaunting her huge canary yellow diamond engagement ring as Birdman smiles brightly to the camera.
"#TBT A couple min before we got engaged...Then 24hrs after," Braxton wrote in her caption, explaining the change in Birdman's mood before and after he got one of the most beautiful women in the entertainment industry to be his wife.
Toni, a mother of two, is already deep in wedding planning, and she revealed to People a few months ago that she wants her ceremony to be different from her first wedding. Now that she's over 40, she already did the princess bell dress and this time she wants to follow a different theme.
"This is my second wedding, and I'm over 40 – It's like Carrie Bradshaw, the last bride over 40 – so I want something that's elegant and a little sexy. I've already done the beautiful bell dress at my first wedding," she said. "This time, I want something that's more vintage – '20s and '30s like Great Gatsby-themed."
Birdman is also getting involved in all the planning, especial with the food, as Toni revealed that the 49-years-old asked to have Mac & Cheese at their reception. "I said, "Can we have macaroni and cheese balls to keep it pretty?'" She joked.
Their ceremony will be in California, and for a good reason.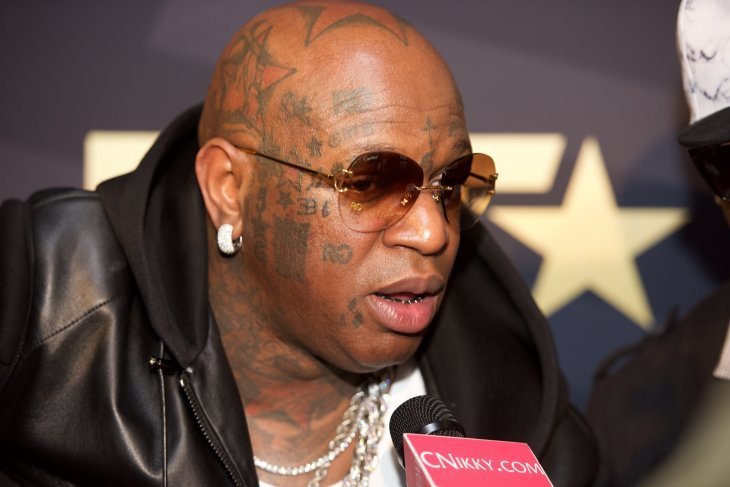 While Toni first suggested Atlanta for the affair, Birdman doesn't want any remnants of her first wedding to ruin their big day, so the best thing is to move their entire family and friends to another state for the ceremony.
"My sisters will probably be bridesmaids," said the singer, "and I'm going to have my dad give me away, and my sons will meet him halfway and finish it. I'm excited about that."