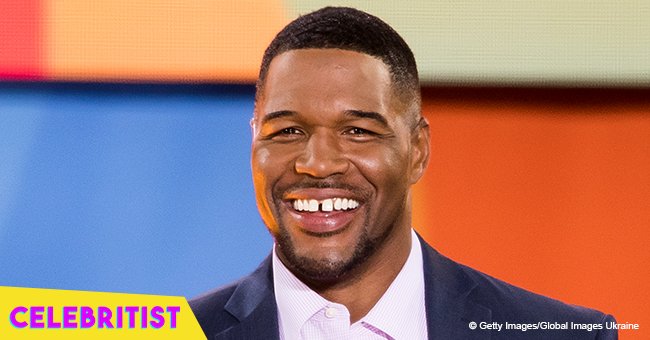 Michael Strahan looks radiant in new photo with curly-haired twin daughters at recent event
Being a former football player and successful television personality is only side fo Michael Strahan's life when he's no in front of the cameras, he's a doting and loving father of four. He recently took his gorgeous twin daughters to the Kids Choice Sports Nickelodeon Awards.
Michael Strahan's twin daughters couldn't look more different from their father. The 13-years-old biracial girls are the product of Strahan's failed marriage to Jean Muggli. And even though their parent's divorce was one of the messiest in the sports industry, it didn't affect the kids' relationship with Michael.
Sophia and Isabella joined their dad on the red carpet of the Kids' Choice Sports Awards hosted by NBA star Chris Paul in New York City on July 19. The stunning teenagers stole the spotlight from their famous dad with their gorgeous reddish curly hair.
Both girls donned black short printed crop tops, but Sophia went for short white ripped jeans, black shoes and her hair tied up in a ponytail, while Isabella rocked skinny white jeans, black sandals and let her ringlets flow down her shoulders and back.
Michael, on the other hand, let his daughters shine by wearing casual jeans, a collared blue t-shirt, and gray sneakers as he posed to the cameras with his arms around the twins and a massive smile on his face.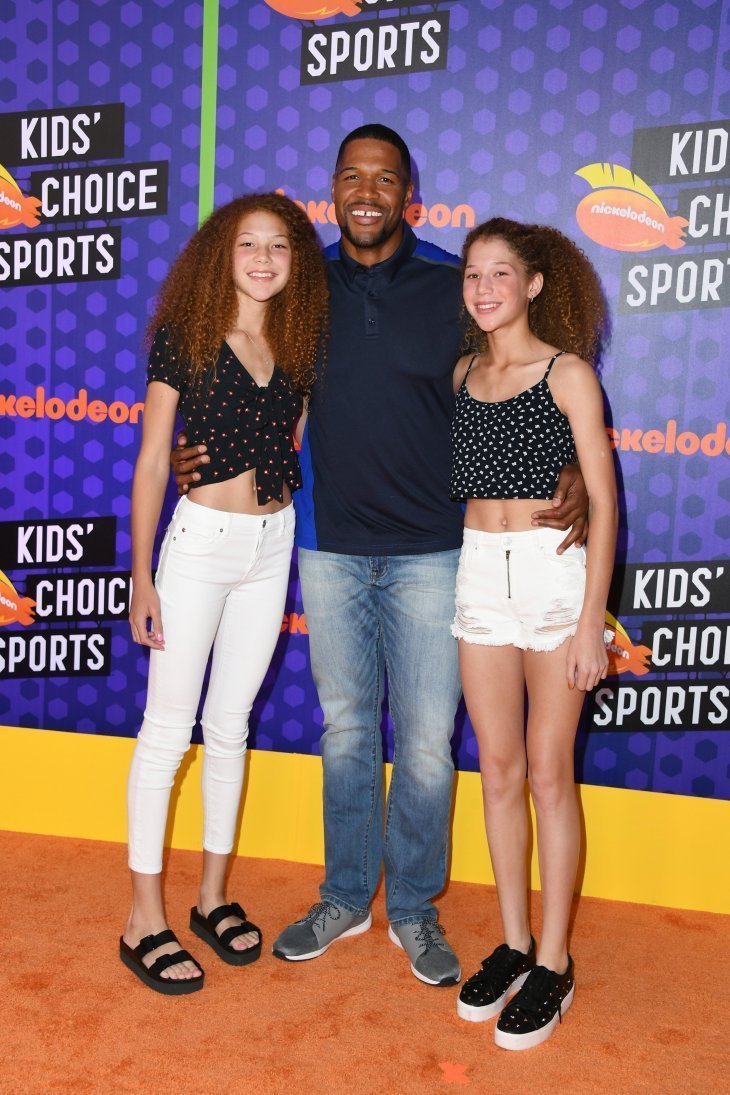 Credit: GettyImages / Global Images of Ukraine
Strahan also has two older kids, Tanita and Michael Jr., from his marriage to Wanda Hutchins, and while his four kids weren't raised together, to this day, they all have an incredible relationship, as Michael revealed to People magazine in 2016.
"They are very close, and I'm proud of that," he said. "You worry how the kids will mix and blend, but brothers and sisters are brothers and sisters regardless of different mothers."
The proud father also revealed that his twins are very different from each other. Sophia, he said, is more extroverted while Isabella is laid back. He recalled an occasion in which the twins were visiting him in New York, and they went shopping for books. Days later, he asked Sophia how many books she had read, and she was on her sixth. Isabella, on the other hand, answered: "I'm gonna start tomorrow."
The girls seem to be interested in following their father's steps into the entertainment industry, but they are also interested in horseback riding, and they even compete at a professional level.
Is clear that Michael's twins are two stars on the making, and we're glad to know they have such a beautiful relationship with their father and siblings.
Please fill in your e-mail so we can share with you our top stories!