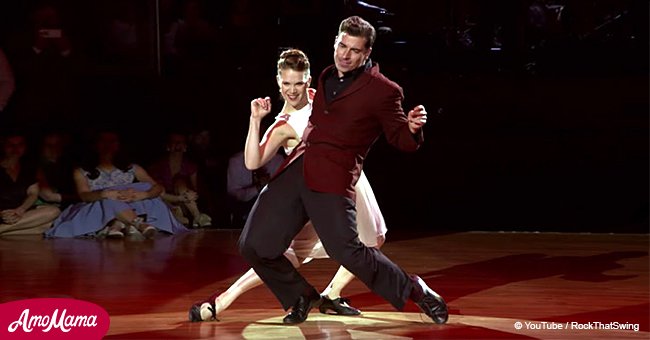 Swing dancers amaze audience with impressive 'Nitty Gritty' performance
The dancing duo of Chandrae Roettig and Stephen Sayer from California stunned the audience with a 1920's inspired performance.
The clip from their performance at the Rock That Swing Festival at Deutsches Theater, Berlin, Germany, on February 6, 2016, was shared on YouTube.
There are probably only two people who can inspire one to take up swing dancing classes – Chandrae 'Chanzie' Roetting and Stephen Sayer.
Read more on our Twitter account @amomama_usa.
The dancing duo from California loves everything from the 1920's. They have been teaching the Jitterbug, Lindy Hop, and other styles from the bygone era.
They are an inspiration for every one of their students with various awards in their kitty.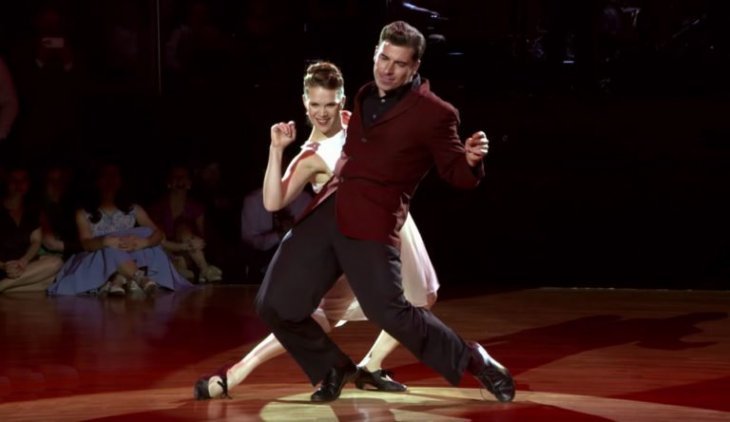 Source: YouTube
The dancing duo traveled to Germany for the annual Rock That Swing Festival in 2016. They impressed the audience with a superlative performance.
Set to Shirley Ellis' 1963 hit, The Nitty Gritty, they perfectly matched their twists and twirls that prompted the spectators to cheer throughout their act.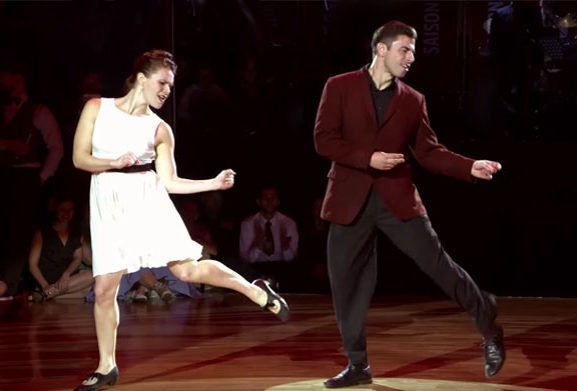 Source: YouTube
A viewer on YouTube noted, 'The best part is how much fun you can tell they're having!' That probably what took the routine to another level.
Roettig and Sayer are dancers and instructors who specialize in smooth style and collegiate shag. They are influenced and inspired by the Los Angeles Jitterbugs of the 1940's and 1950's, though they love the swing as well.
According to Rochester Philharmonic Orchestra's official website, the two began their partnership in late 2010, soon winning several national swing competitions in the U.S.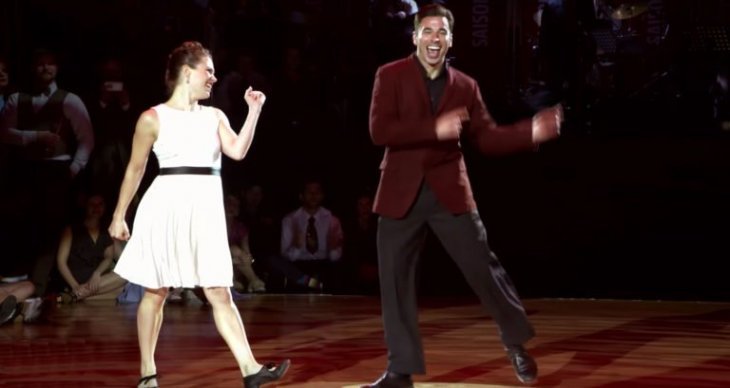 Source: YouTube
The duo grabbed the first place in the Lindy Hop divisions at the National Jitterbug Championship and U.S. Open Swing Dance Championship in 2011.
The very next year they won the first place at Camp Jitterbug and again at the U.S. Open.
Besides these titles, Sayer was the National Collegiate Shag Champion in 2010, 2011, 2012. He was also inducted into the California Swing Dance Hall of Fame in 2012.
One of the high points in their career was when they were included in a dancing scene in the 2013 action movie, Gangster Squad. The film featured an all-star cast including Ryan Gosling, Emma Stone, Josh Brolin, Nick Nolte, and Sean Penn.
The movie was set in the 1940's when the Big Band was popular and swing dancing was all the rage. The makers decided to recruit them to make the roles authentic.
Based out of Los Angeles, the two teach in North Hollywood, but one can also find them performing all over the United States, Europe, and Australia.
Please fill in your e-mail so we can share with you our top stories!