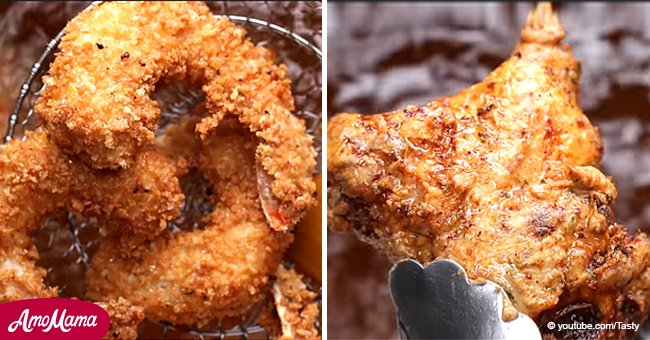 Here's how to fry food correctly for the perfect crispy crust
Here is how to get crispy, golden brown, delicious fried foods every time
Who doesn't love fried food? It's crunchy and salty and delicious and high calory. It ticks all the boxes for a 'guilty pleasure', but it isn't as easy to pull off as it looks.
There is more to making successful fried food than just popping things in hot oil until they brown, something a lot of cooks have discovered to their regret.
This Youtube video teaches you how to successfully master the 4 different types of deep frying, and it has been viewed by 1.5 million people.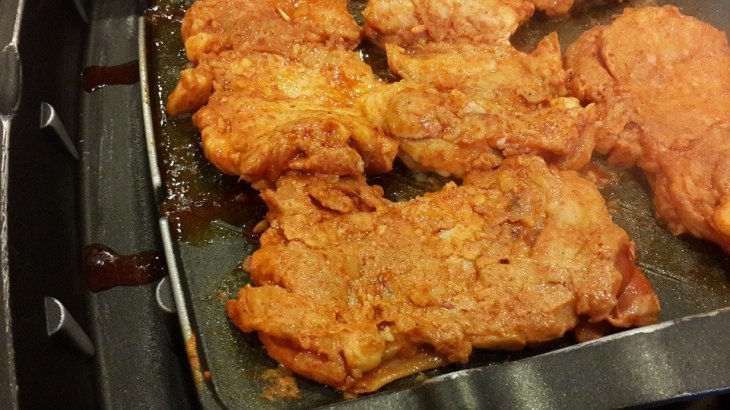 Source: Pixabay
Before you start frying, think about safety first:
1. Make sure the oil is at least 3 inches from the top of the pot so that when the oil starts to boil, it doesn't bubble over.
2. If your pot has a handle, make sure it is tucked to the side so no one knocks into it and tips the pot, spilling that dangerous boiling oil.
3. Always lower food into the oil. Don't drop it in and make a splash, or you might get burnt.
Find more delicious recipes on our Twitter account @amomama_usa.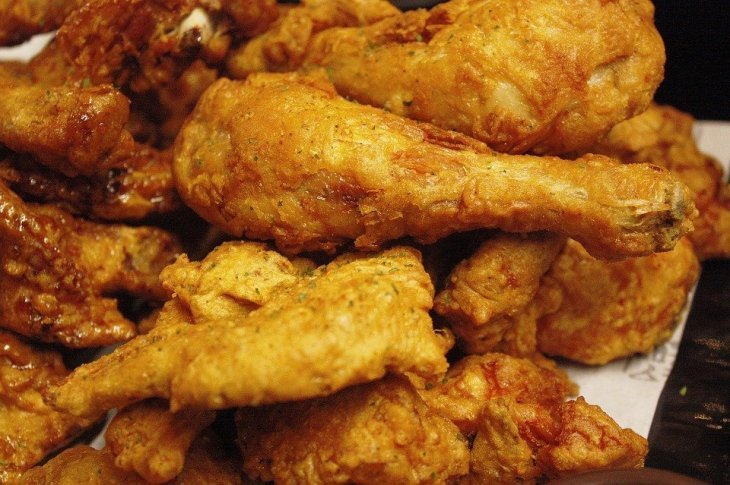 Source: Pixabay
Make sure your oil is a good quality natural oil like sunflower, peanut, canola, or corn oil. Depending on how much you're frying, you'll need 6 to 10 cups of oil for deep frying.
The four major types of frying are the Naked Fry, the Dredge or Breadcrumb, the Batter and the Chicken Fry.
The Naked Fry
The Naked Fry works best on foods like potato chips or eggplant fries. The secret it to cut your chosen vegetable into finger vegetable sized sticks and soak them in cold water to remove the excess starch.
Heat up the oil to medium heat and fry the drained potato or eggplant for a few minutes, removing them while they are still relatively pale. Set to drain the excess oil and sprinkle with salt.
Raise the heat on the oil to high, and fry the vegetables again until they are crisp and a golden brown. They will be crisp on the outside and perfectly cooked and soft on the inside.
The Dredge or Breadcrumb Fry
This method works best with things like shrimp, or scampi, or even fresh mushrooms. You will need three bowls: one containing seasoned flour, the second beaten egg, and the third breadcrumbs. Always make sure whatever you are frying is very dry.
First roll it in the flour, then dip in the egg, then cover it thoroughly in the breadcrumbs. Fry in hot oil for a few minutes, then leave to drain on a rack or paper towels and sprinkle with salt for extra crispness.
The Batter Fry
The batter fry requires that you make a batter into which you will dip your food before you fry it. This method works equally well with vegetables and seafood, for example.
Make a batter with one cup of flour, 3 tablespoons olive oil, and 1/4 cup of warm water, and mix the ingredients together until you obtain a smooth batter. Then gently fold in two whipped egg whites, dip in your shrimp (for example) and fry in hot oil until golden.
The Chicken Buttermilk Fry
How can you achieve that absolute fried chicken perfection that seems to be a closely guarded secret of Soul Food?
Pour 4 cups of buttermilk into a deep bowl and flavor it with salt, powdered garlic, cayenne pepper, paprika and dried thyme.
Take your chicken pieces and immerse them in the buttermilk mix for at least two hours, but preferably overnight in your fridge.
Roll each individual piece of chicken in the seasoned flour, and fry in hot oil, remembering that the chicken will lower the oil's temperature considerably.
Set the chicken pieces to drain, add salt and serve piping hot.
Happy frying!
Please fill in your e-mail so we can share with you our top stories!