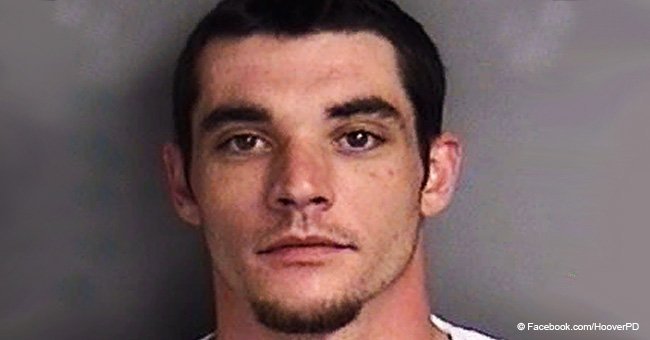 Man who beat girlfriend and killed unborn child said he never wanted to hurt the mother
A man from Alabama who was convicted for assaulting his former girlfriend and killed their unborn child in 2016 confessed that he only wanted to hurt the baby and not the mother.
31-year-old Christopher Ammons Kemp pleaded guilty for attacking Jessica Jackson on March 15, 2016, according to his defense attorney, John Robbins.
Robbins suggested that Kemp is responsible for his actions during the day of the attack.
Although, the lawyer argued that Kemp did not anticipate the gravity of his actions and demanded his client to be found guilty of a lighter charge like felony or manslaughter.
Follow us on Twitter at AmoMama USA for more details about the case.
Kemp was charged with capital murder in death of unborn child and domestic violence.
Reports revealed Kemp testifying that he had no recollection of his actions and claimed that he had backed out. The prosecutors contradicted Kemp's statements and suggested that it was his intention to end the baby's life.
"I just panicked. I had a drug-induced psychotic episode," testified Kemp, according to AL.com.
The Hoover Police Department immediately announced Kemp's arrest just hours after Jackson, who was then 28 years old, was found walking along a roadway near her home with severe injuries
At the time, Jackson was seven months pregnant with her and Kemp's child.
After the attack that occurred in Jackson's residence, she was brought to the hospital, where her unborn baby girl was declared dead.
Kemp was reported to be under the influence of Xanax, which reportedly was not prescribed to him, on the day of the altercation.
The suspect allegedly left the victim after the attack. When he was arrested hours after, he said to the police that he was on his way to turn himself in.
Detective Daniel Lowe, who testified during the preliminary hearing in the case, said that Kemp had sent a Facebook message to a friend of Jackson's family.
Kemp allegedly told the person that he didn't want to hurt Jackson and 'just the baby.'
According to Kemp's attorney, when he sent the message, he was scared and was still under the influence of pills. It was reportedly at that moment that he realized how much he had hurt Jackson.
Kemp reportedly said that he was supposed to type 'or the baby' and not 'just the baby.'
The suspect could be facing the death penalty once he is convicted of his capital murder charge.
Please fill in your e-mail so we can share with you our top stories!