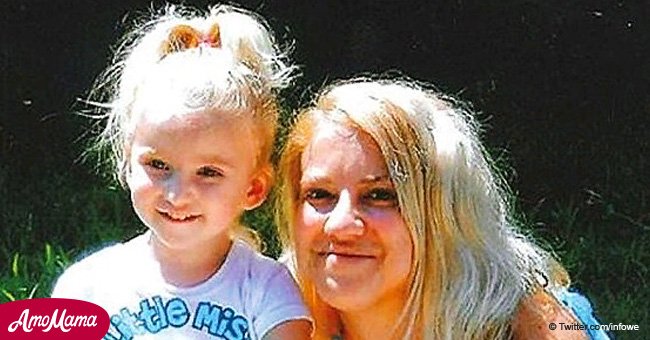 Woman dies of same rare infection that killed her daughter 4 years ago

Four years after her young child's death, a Pelican Rapids pharmacist is felled by the same infection
A Minnesota family is facing a second tragic loss in the short space of just four years. Their daughter Sophia ,4, died in 2014 from an E. coli infection, and now her mother has succumbed to the same disease, reported Star Tribune.com.
Karen Odens, 39, died on the 14th of July 2018 from complications of an E. coli infection she had contracted while caring for her daughter.
The source of Sophia's original infection was never ascertained. Carlota Medus, an epidemiologist in the health department's foodborne diseases unit explained that the infection can be spread by person-to-person contact, especially in situations where caregivers come into contact with the fecal matter of an infected person.
"The last four years have been really pretty rough, and the strange thing is, we never could figure out what Sophia ate that caused the initial infection."
Ed Welke, Star Tribune, 21st of July 2018.
After Sophia's death, Karen struggled with post-traumatic stress disorder and the E.-Coli infection she had contracted while nursing her dying child.
In the last 4 years, she was hospitalized 30 times due to complications from her own infection.
Karen suffered swings of dangerously high blood pressure followed by equally life-threatening low levels that damaged her kidneys. Eventually, kidney failure led her to need dialysis.
Read more about Karen Odens on our Twitter account @amomama_usa.
E. coli infections can result in severe stomach cramps and diarrhea, but it can progress into a condition known as hemolytic uremic syndrome, which can cause fatal kidney failure.
E. coli outbreaks occur every year in Minnesota, mostly as a result of eating food contaminated with the bacteria. Contaminated romaine lettuce grown in the southwestern United States led to 12 E. coli infections and two deaths in Minnesota alone in 2018.
More than a dozen children have been forced to stay at home in Minnesota this year due to the risk of E. coli infection in child care facilities.
Karen earned a doctorate in pharmacy from North Dakota State University and worked for a decade in Pelican Rapids, where she became was a caring and trusted member of the community, but her deteriorating health forced her to give up her job.
Karen is survived by her husband, Eric Welke, and her son, Oliver. Welke hopes that others will learn from his family's tragedy by washing their produce thoroughly, fully cooking meat and taking other precautions to prevent foodborne infections.
Please fill in your e-mail so we can share with you our top stories!