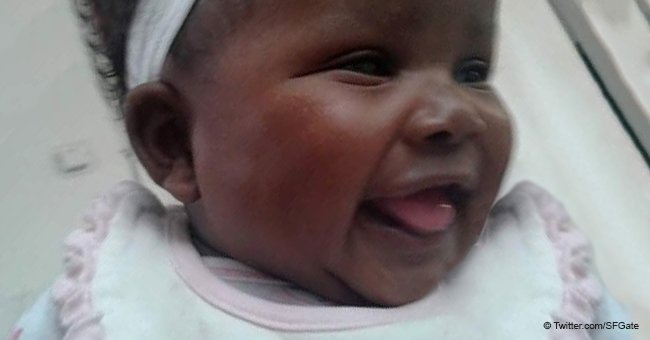 Infant drowns after falling through hole in home's floor while in the care of babysitter

An 11-months-old baby drowned after falling through a gaping hole to a flooded basement while unsupervised. Her mother and babysitter are facing charges for involuntary manslaughter.
Dasiah Jordan, 26, left the home she shares with a friend in Ferguson the night of July 6 to get her hair done. According to what she told authorities, she left her baby daughter and her 10-years-old alone while their babysitter, who happens to be Jordan's friend, was on her way.
Unfortunately, in the time with no adults in the house, baby Ca'mya fell through a hole in her mom's room where a vent should be. The hole led the baby to a basement flooded with garbage floating in six inches or maybe more of filthy water.
Ca'miyah would be celebrating her first year of life on July 25, but she was declared dead from an accidental drowning after arriving at the hospital, according to the Wayne County Medical Examiner's office.
The baby girl was just learning to walk, and Jordan had just bought her a pair of shows to help her found her ground. "I just bought her some shoes," Jordan said to Fox2. "So she could get her balance but she can't walk. But she can hold on and walk along walls"
The grieving mother was still out when a series of text messages led her to Sinai-Grace Hospital, where a doctor told her what happened to her child. "First he asked me was the basement flooded," Jordan said. "That's when it hit me and I started crying. That's when he told me my baby had drowned in the basement."
Last Tuesday, Jordan and her friend, Tonya Peterson, Ca'miyah's babysitter, were faced with charges for child abuse and involuntary manslaughter. Jordan pleaded not guilty through sobs. Her bond was set at $25,000, according to the Detroit Free Press.
Before being arrested, Jordan said to the local station WXYZ-TV, "I love her. All I got was 11 months with my baby."
A candle vigil was held for the baby outside her home, the family said to be devastated by the loss of the happy baby girl.
Please fill in your e-mail so we can share with you our top stories!