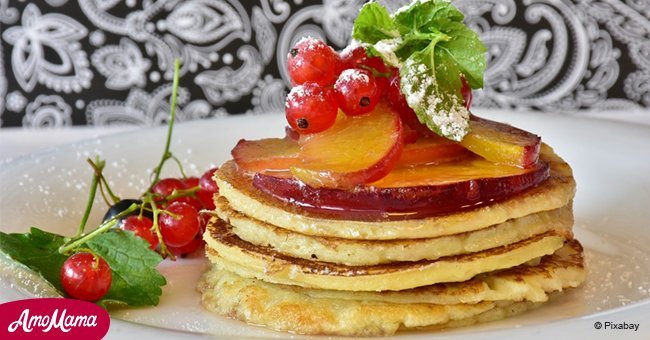 Gluten Free: Delicious fluffy banana pancakes

These delicious banana pancakes are a delectable breakfast treat
More and more people are finding themselves having to remove gluten from their diets, and sometimes giving up their favorite treats.
This recipe from HealthNut Nutrition will have the gluten-intolerant gorging on their favorite stack of sweet pancakes once again.
These pancakes have bananas as their main ingredient and sweetener, a great texture and are naturally gluten-free.
These pancakes can be made ahead for those busy mornings and reheated on the spot.
Find more delicious recipes on our Twitter account @amomama_usa.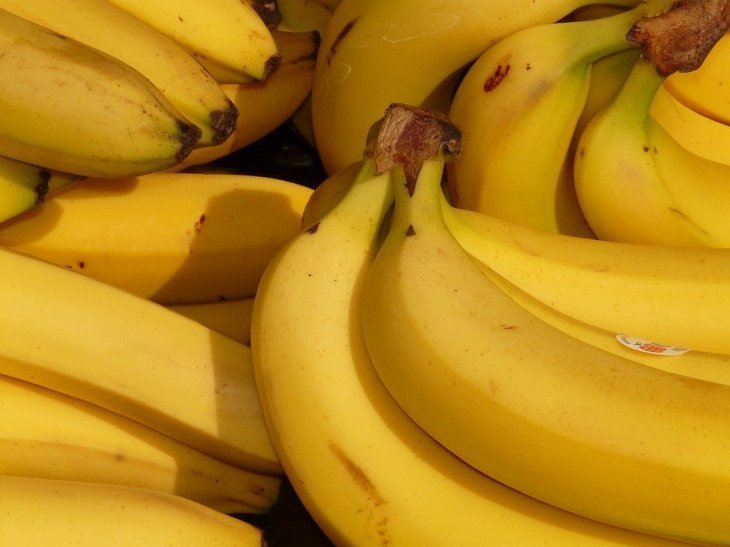 Source: Pixabay
INGREDIENTS - 8-9 medium pancakes
2 medium overly ripe bananas mashed
2 tablespoons coconut oil or unsalted butter, melted
2 teaspoons lemon juice
2 teaspoons vanilla extract
2 large eggs
1 cup gluten-free oat flour
1/2 teaspoon baking soda
1/2 teaspoon salt
1 teaspoon ground cinnamon
INSTRUCTIONS
In a large bowl, combine the wet ingredients (including the mashed bananas) and stir until well combined.
In a medium bowl, mix together the remaining dry ingredients and pour over the wet mix and stir well, then let the mixture rest for 10 minutes.
Heat a non-stick pan over medium-low heat and spray it lightly with cooking spray, or melt a little butter in it.
Pour 1/4 cups of the batter into the pan and cook for 3-4 minutes until bubbles start to form around the edges of the pancake. Flip it over carefully and cook for another 90 seconds or until golden brown on the bottom.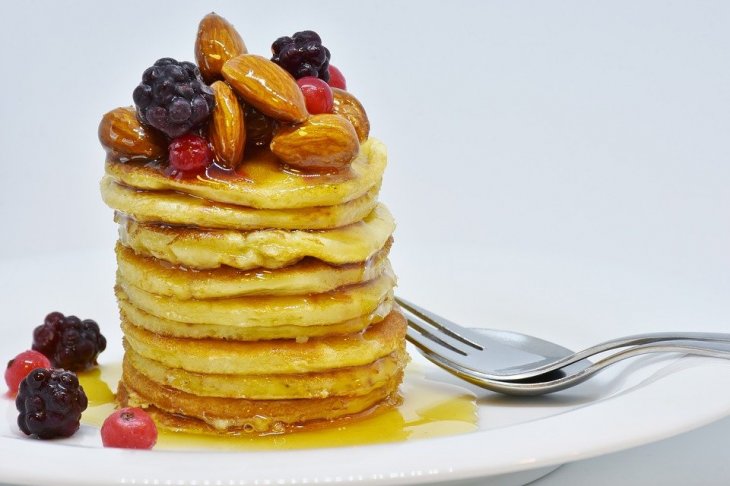 Source: Pixabay
Repeat the process with the remaining batter and serve the pancakes immediately, with the topping of your choice.
Cover and refrigerate any leftovers for up to 4 days. They're delicious reheated or even eaten cold with honey or maple syrup, or the jelly of your choice
Enjoy!
Please fill in your e-mail so we can share with you our top stories!