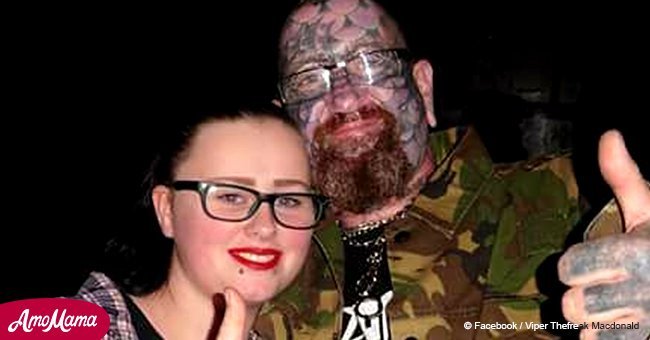 Tattooed man saves two little girls from stranger who tried to lure them into the woods
'Viper' MacDonald, a heavily-tattooed man, intervened a potential abduction of two young girls by an unidentified man.
According to a report from Daily Mail, MacDonald and his son spotted a man getting involved with youngsters and got suspicious.
They later discovered that the man was trying to manipulate two children playing in Hallglen Park, Falkirk into going into the woods with them.
The suspect approached the girls and asked for their help to look for his jacket, as per the report from Daily Mail.
Follow us on Twitter to learn more.
One of the girls' mother took to Facebook to share the horrible news. The post has since been deleted but the online source quoted the mother as stating, 'This absolute beastie scum tried to get my daughter and her friend to go into the woods with him in broad daylight.'
She added, 'They were playing at the park when he's approached them on his bike asking if they would help him find his jacket.'
The mother of the other girl also used Facebook to spread the word about the incident. She, however, chose to put their savior in the limelight.
Sharing a photograph of Viper alongside her daughter, she wrote, 'This is Viper. Last night Viper and his 16yr old son Brandon saw our daughters being taken away by a man and questioned what was going on and telling our girls to run to the safety of his wife.'
Viper and his son even held the man down until the police arrived on the scene and arrested him.
The grateful mother stated that the family would 'never be able to express our thanks.' She praised Viper and his son for putting the safety of their community first and questioning a situation that seemed wrong.
The suspect is a 50-year-old man, who has now been detained.
Please fill in your e-mail so we can share with you our top stories!