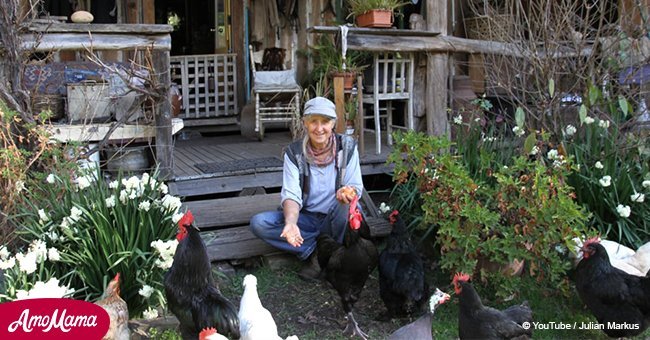 Meet the woman who lived off-grid for more than 30 years
Jill Redwood has been living 'off the grid' in a home she built herself and surviving on food items grown in her own 15-acre property on the edge of the forest in East Gippsland, Victoria.
According to a report from Daily Mail, Redwood has lived a life of a hermit for more than 30 years and has wanted to live this life since she was five years old. A writer and environmental activist, she claimed that she is over 50 years old.
Redwood built her home by herself using only reused and recycled materials. The walls of her home are built with timber offcuts and cow dung. It cost her less than $3000 to build.
It took her eight years to build her home, before which she lived in a tinier dirt-floor bark hut on the same property.
Follow us on Twitter to learn more.
The environment lover spent her early adult life working in Melbourne as a lab technician. She then started traveling and exploring Victoria, doing a variety of jobs including truck cleaning, fruit picking, and laboring.
She also lived on a variety of properties before finally buying a piece of land in East Gippsland in 1983.
Redwood also has office equipment such as the computer and scanner as well as modem for the internet. However, the power that the house uses is minimal.
"I also use lights at night, a radio and a food processor and when the sun really shines and there's a lot of power coming in I've got a washing machine. That's a luxury," Daily Mail quoted her as saying.
Redwood is passionate about preserving the environment and the local forest. But she doesn't just want to talk about it, she wants to show it through her actions and wants it 'reflected in her lifestyle.'
'[Society] seemed to be destroying things that I really loved, like forests and nature,' she said, explaining the reason behind her disenchantment with society.
Please fill in your e-mail so we can share with you our top stories!