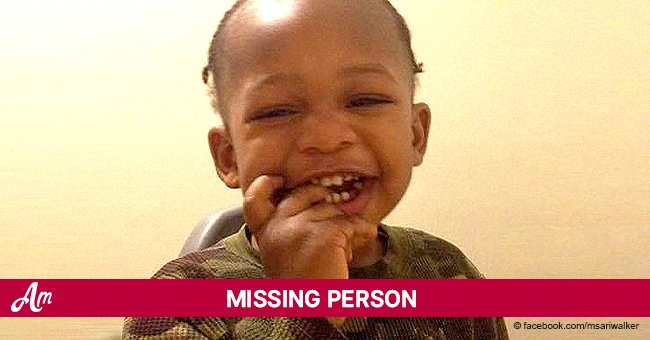 Family of missing toddler continues to search for answers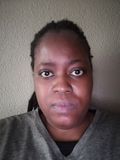 Wednesday was the third year that Diamond Bynum and her nephew, King Walker, had gone missing but their family hasn't stopped looking for answers. They disappeared from their home on July 25, 2015.
According to a Facebook post on Thursday, their families are still looking for them. The two went missing from the 500 block of Matthews Street in Gary, Indiana.
Diamond Bynum, then-21, and her nephew King Walker, then-2, went missing 3 years ago. At the time, Bynum's stepmother had told Gary, Indiana police that she, Bynum and Walker had taken a nap at their home.
When she woke up around 11 a.m. the other two were gone. Bynum was described as developmentally disabled as she suffers from a genetic condition called Prader-Willi Syndrome.
For more on this story go to our Twitter account @amomama_usa. Her symptoms include a mental disability and short stature.
She also experiences a constant feeling of hunger and takes medication. Bynum has the mental capacity of a five- to seven-year-old which makes it difficult for her to communicate with others.
She also walks with a pronounced limp and had gold highlights in her black hair at the time of her disappearance. When she was last seen she was wearing a white top and blue jeans.
'You never deserved to be out in this world so young without the protection and love of your mother. I can never say I'm sorry enough to you bt i will spend the rest of my life trying to show you.'
Ariana Walker, Facebook, July 25, 2018
At the time, Bynum was 4'8″ and between 216 to 238 pounds. She's described as an African-American female with brown eyes.
Walker was 3'0 and weighed 34 pounds when he disappeared. He is an African-American male with black hair and brown eyes.
His hair was styled in cornrows and he was wearing a blue t-shirt and red shorts at that time. Bynum lived with her father and stepmother while Walker lived with his mother.
He visited his grandparents and his aunt every weekend. Bynum's family had moved to Gary, Indiana in February 2013 and she was still unfamiliar with the area.
It's believed that they walked away from the residence to go to a local store. The two may have gotten lost when trying to get back home.
They were last seen in Fifth Avenue and Matthews Street. In February this year it was reported that more than a dozen searches for them had been conducted across Gary, the Indiana State Police said.
In the same month, state police released an age-progressed photo of Walker, who would now be 4 years old. A national television show on the A&E network called Live PD highlighted the case this month on the 14th.
They hoped to generate tips, according to a news release from the National Center for Missing and Exploited Children. The last time the Indiana State Police followed up on a tip in the case was June 2017.
In the week after the pair's disappearance, police even turned their attention to sex offenders living around the Bynums' home in Gary's Brunswick neighborhood. At one point, authorities said they were looking to question a person of interest.
Family and friends continued the searches while working from a command center in the 300 block of 21st Avenue. Fliers were distributed and pictures of Bynum and Walker appeared on several billboards.
On September 2, 2015, the Indiana State Police issued a Silver Alert for Bynum. The Northwest Indiana Major Crimes Task Force assisted in the investigation in October 2016.
They submitted several items to the Indiana State Police crime lab, interviewed and re-interviewed people. The task force even re-canvassed several areas using K-9s and executed at least one search warrant.
The family has since moved out of the home on Matthews Street. They have set up a Facebook page to aid in their search.
Anyone with information is asked to call Indiana State Police Detective Chris Campione or Mike Bailey at (219)-696-6242. They can also call (800) 843-5678.
The National Center for Missing & Exploited Children can be reached at 1-800-THE-LOST (1-800-843-5678) or the Gary Police Department at (219)-881-1260.
Please fill in your e-mail so we can share with you our top stories!