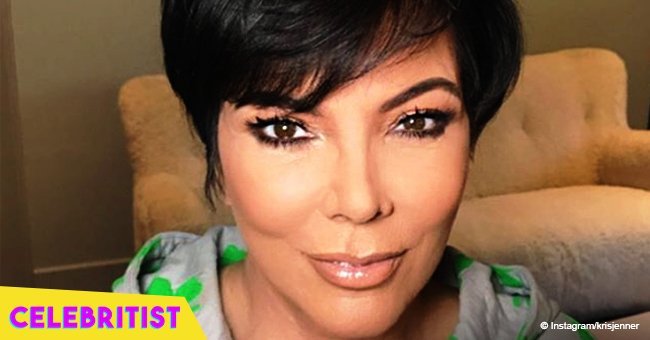 Kris Jenner reveals the truth about her massive diamond ring after sparking engagement rumors
Kris Jenner has finally spoken out about rumors of her engagement with boyfriend Cory Gamble after the Kardashian-Jenner momager was found wearing a huge diamond ring on numerous occasions.
During an exclusive interview with Hollywood Life, Kris Jenner, 62, has shared the truth about her massive diamond ring that she was spotted wearing while out in Beverly Hills this week. Right after the photos emerged, rumors started swirling that she was getting hitched to her 37-year-old boyfriend Cory Gamble.
However, the "Keeping Up With the Kardashians" star clarified that the ring she was wearing this week was the same ring that she has had for 10 years. Kris went so far as to add that those who watch her show religiously should know that it's the same ring she always wears.
While the huge rock on her finger isn't an engagement ring, Hollywood Life asked Jenner if she wanted to get married anytime soon. Expecting more of an interesting answer, all she said was "I'm good!".
It seems like at this point, Kris and Corey are with each other for companionship. After four years of dating, it would not be a surprise for them to get married, but with the answer that Kris gave recently, it seems like marriage is just not in the cards for the couple. After all, if she did decide to get married again, it would be her third marriage.
She was previously married to the late Robert Kardashian from 1978 to 1991, whom she shares Kourtney, Kim, Khloe, and Robert with, and Bruce (now known as Caitlyn) Jenner from 1991 to 2015 whom she shares Kendall and Kylie with.
Now that the marriage rumors are off the table, Kris can continue focusing on the busy life she has, filming for their successful show, managing her children's careers, and taking care of her grandchildren among many other things that keep her busy.
Please fill in your e-mail so we can share with you our top stories!