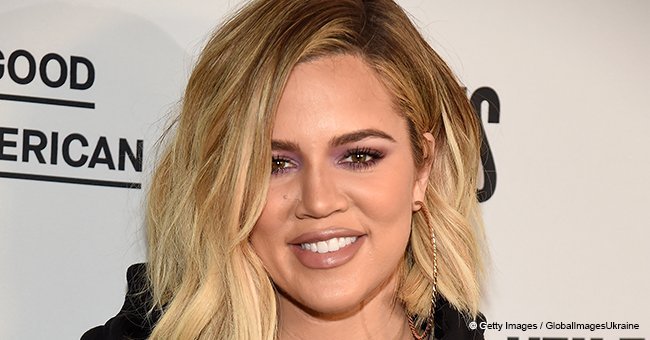 Khloé Kardashian debuts new look after weight loss and chopping off hair

On July 21, the TV personality told her fans that she would rather lose a little more weight before cutting her hair short once again, and five days later she appeared with a trendy blunt cut bob.
34-year-old Khloé Kardashian took the Instagram to reveal her newest look on July 26. It's a completely straight cut, with all the hair cut at the same length, which creates a clean effect that is full of character.
'Short hair is my favorite!! But I still need to lose a few more pounds and then I'll cut it again,' Kardashian told a fan on Twitter who had expressed her love for the star's shorthaired looks of the past.
Although she is not yet in the weight he wants, as E! reported, the new mom has already lost 33 pounds after she had her daughter a little over 3 months ago. Read more on our Twitter account @amomama_usa.
'I honestly didn't give myself a number that I wanted to lose by this time, especially since I wasn't able to work out for the first six weeks. But, since then, I've lost 33 pounds! I'm shocked that I lost that much weight that quickly,' wrote Kardashian.
Despite the surprise her haircut has caused, it is not the first time that it resorts to this look. Last summer Jen Atkin also cut her hair with a similar style, as the hairstylist posted on Instagram then.
This time Kardashian chose Justine Marjan as the hairstylist responsible for giving her a fresh cut to accompany her weight loss and get back to business after getting used to her new life as a mother.
Marjan also shared photos of Kardashian's new appearance on her Instagram account. 'Guess who's back baby!!!' she captioned one of the images. 'Who else missed Khloé's short hair???' she wrote in another post.
With her new cut, with blond hair and a new figure, there is no doubt that the businesswoman is ready to return to her work commitments.
Please fill in your e-mail so we can share with you our top stories!