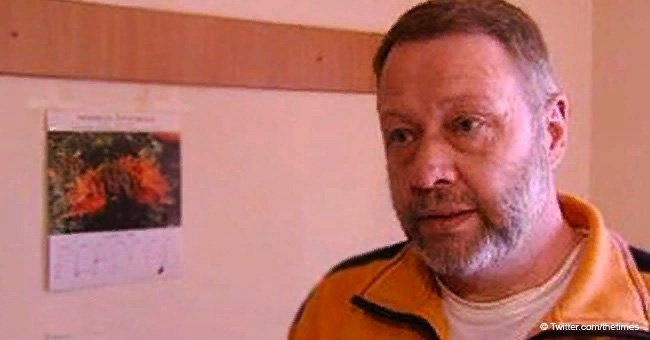 Serial killer accidentally kills himself in prison while performing bizarre solo sexual act
Egidius Schiffer, a German serial killer, ended up killing himself while doing a solo sex act inside his prison cell.
As reported by The Times, the 62-year-old inmate suffered from a fatal electric shock after he tied a cable from a lamp around his penis and nipples inside his cell at Bochum prison in the North Rhine-Westphalia state.
Prison guards dicovered his lifeless body on the morning of July 23, 2018. He was still hooked up to the live current when his cell was opened.
Follow us on our Twitter account @amomama_usa to learn more
Schiffer died of heart failure as a result of the electric shock, according to the results of a post-mortem.
"He removed a cable from his bedside table lamp. Then he wound it around his nipples and his penis and stuck the end in a power socker," The Times quoted prison spokeswoman Candida Tunkel as saying.
While his lawyer claimed that Schiffer was not suicidal, police investigators ruled out foul play.
Known as the "Aachen Strangler", Schiffer was sentenced to life in 2008 in connection with the murder of several women from 1983 to 1990.
His victims were hitchhikers, three of whom she raped and buried in the woods. He mostly picked up his victims from nightclubs. One of his victims was only 15 years old.
He was convicted 18 years after his final murder. DNA evidence linked him to the murders.
Schiffer, who was married and has a son, was a former insurance salesman. Police arrested him in 2007 after he was caught stealing scrap metal.
He later gave authorities his DNA sample, which helped police close the string of unsolved murder cases involving young women.
Schiffer had claimed that he was sadomasochistic and that he was excited by the thought of getting locked up.
His life became a subject of the German program, "My Husband is a Murderer."
Please fill in your e-mail so we can share with you our top stories!