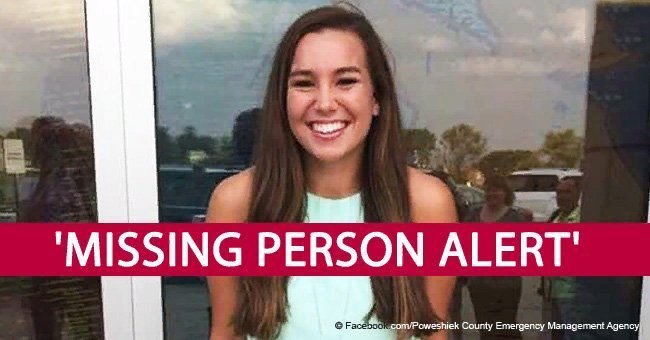 Update on missing Mollie Tibbetts as FBI joins in the search

Recent updates from the authorities revealed that Mollie Tibbetts' disappearance could be solved through her Fitbit. The FBI has made actions to join the search for the 20-year-old.
Reports revealed that the investigators are looking through Tibbetts's social media activity. They are observing her social media accounts and her physical activity tracker in the hope of finding Tibbetts.
Tibbetts, who is from Brooklyn, had been missing for more than a week, according to the Des Moines Register.
The missing 20-year-old had always been fond of running and always wore her Fitbit. The device tracks the distance that the runner has traveled, as well as gathering other information from the user
Follow us on Twitter at AmoMama USA for more updates about Tibbetts.
Tibbetts was running on the night she went missing. She was reported to be dog-sitting at her boyfriend's home, where her boyfriend's brother is also staying.
According to the Federal Bureau of Investigation, a number of their agents have been appointed in the case.
Tibbetts's case requires expertise from the FBI since it requires to gather high technology information that local police can't cover.
The FBI has been gathering information from cell phones, social media, and Fitbit, according to Mitch Mortvedt, an assistant director of the Iowa Division of Criminal Investigation, which is a state agency investigating the case.
He said, "We are getting a lot of information back from that process. We are very hopeful with the electronic data we are getting back. We are relying on the FBI heavily because it's an ever-changing world in technology."
Mortvedt pointed out that as more days pass, the authorities believe that a possible abduction becomes more possible. He also said that they haven't ruled anything out.
Dalton Jack, Tibbetts' boyfriend, said to The Register that she sent him a Snapchat message on the night she went missing and he opened it at about ten in the evening.
According to Jack, the photo she sent seemed like she was indoors.
Poweshiek County Sheriff Tom Kriegel told ABC News that they don't consider Jack and his brother are not suspects.
Please fill in your e-mail so we can share with you our top stories!