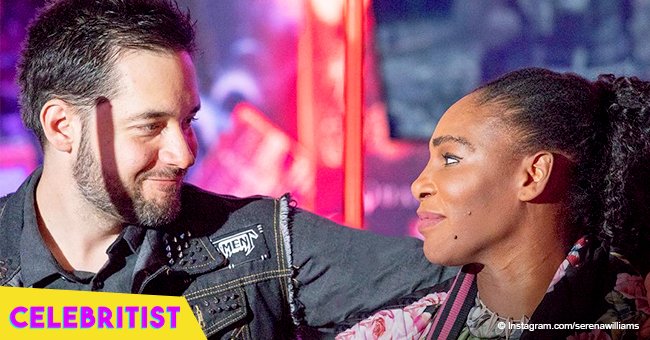 Serena Williams' husband Alexis Ohanian slammed after responding to interracial marriage haters

Alexis Ohanian defends his marriage to Serena Williams as a Twitter user averse to their interracial marriage pokes fun at them. Fans weigh in on the issue and the Reddit co-founder gets slammed even further for his response.
A Twitter user recently picked on Alexis Ohanian and his wife Serena Williams when he posted a meme where he compares the couple to a Ku Klux Klan member holding a Black woman. He accompanied the two photos he juxtaposed against each other with this message.
"When you forget who you are, you too forget who they are,"
The user, who goes by the name Larry McMullen immediately got a response from Alexis who gave him a history lesson by posting a link to a Wikipedia entry about the Armenian Genocide. Alexis' father, Chris Ohanian is of Armenian descent whose grandparents fled to the US following the historic massacre.
"Free history lesson," Alexis tweeted to accompany the link.
Soon thereafter, the Reddit co-founder drew in more detractors who unleashed the following comments:
A Twitter user named Marcus Graham also posted a series of tweets slamming Alexis' company for being racist.
"Since 1494, Black people have been going to hell on this world. Not sure how the Armenian war will change that but I know, Reddit hates Blacks like it's nothing over there and I haven't seen you speak out v. it or denounce any form of white supremacy linked to the site. You don't just have white access benefits, you have all of the white benefits that come with partaking in white supremacy and just doing your part. Your own wife who is the most famous Blk female athlete couldn't get that if she wanted it. That doesn't bother you? It bothers me"
"Reddit is the largest hate site in the world next to 4chan and formerly Stormfront. This is your legacy. Sleeping with a Black woman will never change that. Eating biscuits with Princes will never change that. This is your legacy. Serena is just a victim of hate like most of us."
However, there were also those who took the entrepreneur's side.
"Didn't even deserve a response. The dude is just peddling this bullshit to provoke and try to stay relevant."
When news of Serena's engagement to Alexis first hit the headlines, people started talking. Some weren't happy about the fact that Serena, a black woman, was marrying a white man. Having been a role model to young women, many believed by marrying Alexis, she was no longer deserving of the title.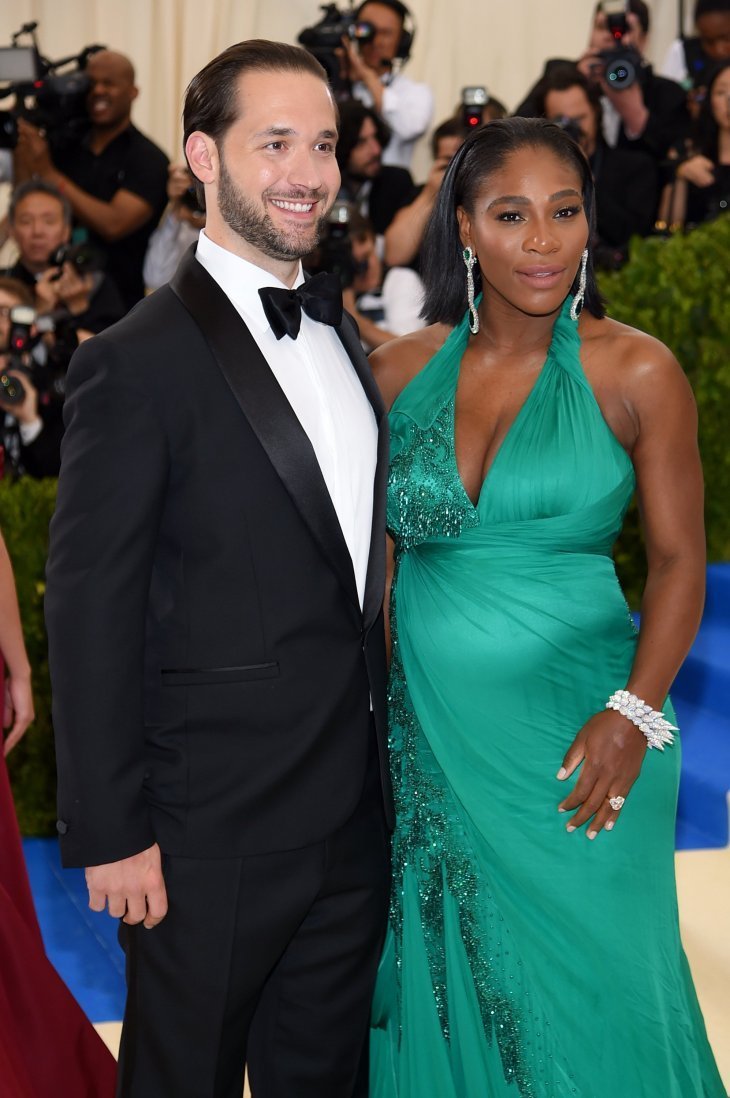 Source: Getty Images
But in a recent interview during her HBO series 'Being Serena,' the tennis superstar admitted even she never thought she'd end up marrying a white guy. But when she met her husband, that changed for the simple reason that despite their differences, she and Alexis were very compatible and she fell in love.
"Literally all I tell Alexis is, 'well, you know, there's such a difference between white people and black people.' He always gets to hear about the injustices that happen; that wouldn't happen if I were white. It's interesting. I never thought I would have married a white guy, either, so it just goes to show you that love truly has no color, and it just really goes to show me the importance of what love is. And my dad absolutely loves Alexis."
Alexis and Serena appear to have beaten the odds with their marriage. They welcomed their daughter Olympia 11 months ago and she's bringing so much joy and stability into their marriage. Along with the hate they're getting, the Ohanians have so much love and that's all that really matters.
Please fill in your e-mail so we can share with you our top stories!