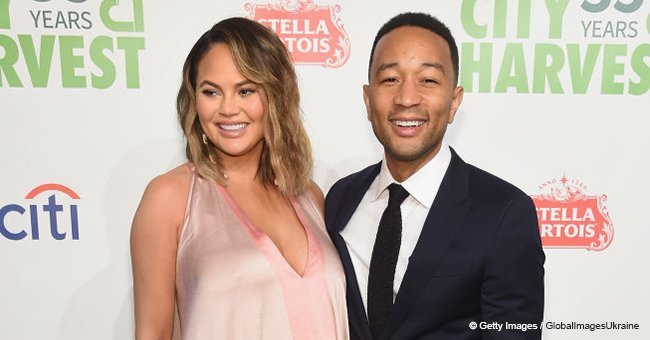 Chrissy Teigen shares nude photo breastfeeding 10-week-old baby Miles

The actress was seen enjoying a relaxing sunbath in Bali while also tending to her baby's needs.
Hollywood star Chrissy Teigen took the weekend off from her hectic schedule to spend some quality time with her husband John Legend and the couple's two young children.
The family took off for a weekend getaway in Bali, and Teigen kept her fans and followers updated throughout her trip. In one such click, Teigen was spotted at a Bali resort, taking a moment from her relaxing sunbath to smile at the camera.
The picture was shared as a part of her Instagram story and earned Teigen a lot of praise and admiration for her chiselled figure, and for one more bold gesture in particular.
Read more about Chrissy Teigen on our Twitter account @amomama_usa
Even as a 32-year-old mother of two, Teigen appears to be in great shape, and comfortably showed off her skin wearing just a towel and breastfeeding her baby son Miled Theodore.
Laying back by the pool on a sunny day, Teigen was also seen holding a book to pass her time, while her husband Legend captured her mood on camera.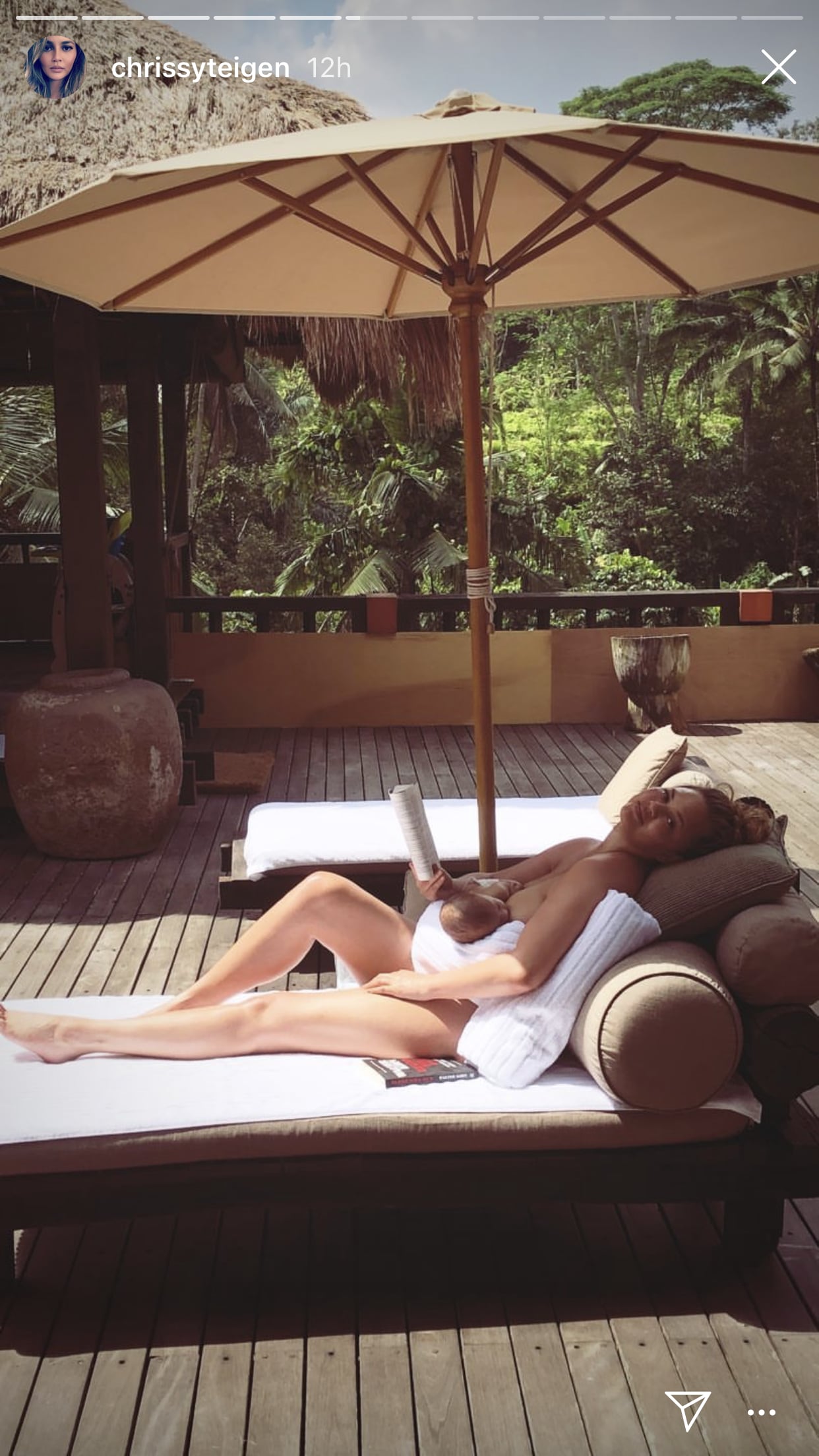 Source: Instagram
Teigen's bold yet authentic pose put her well-toned legs and slender physique on display while portraying her as a multi-tasker who tries to unwind even while tended to the needs of her children.
The Lip Sync Battle star has been married to Legend, a popular musician himself, since 2013. The couple was first blessed with a daughter in 2016, whom they named Luna.
Their second child arrived just about 2 months ago, their son Miles. Another recent post shared by Teigen featured herself pampering Miles with the song Copacabana.
In another click, Teigen stood in front of a background of greenery, holding baby Miles close to her chest. She smiled serenely at the camera, while baby Miles appeared to be in a peaceful sleep.
Teigen's heartfelt captions and photos featuring baby Miles or little Luna are often flooded with positive comments from the actress' online followership. Her social media presence is evidence that being a mother is a fundamental part of her life.
Please fill in your e-mail so we can share with you our top stories!