Miracle baby survives horrific crash after being ripped from her mother's womb
A 39-week pregnant, unidentified woman died in a tragic car crash, but the baby she was carrying miraculously survived even after being ripped from her mother's womb in the impact.
According to the Daily Mail, the baby girl, who was later named Giovanna by the hospital staff, was found crying on a grass verge only a few meters away from her deceased mother.
The source informed that the mother was a passenger in the truck that met with an accident after the driver lost control and capsized on a motorway near Cajati, a place between Sao Paulo and Curitiba, Brazil.
The crash threw the mother down from the cabin of the truck, which was carrying planks of wood. One of the wooden planks crushed her and the impact tore the baby from the womb.
Baby miraculously survives being ripped from her mum's womb and thrown onto a grass verge horror car crash – The Sun https://t.co/DXaWTJfyg1

— mason (@mason849) July 30, 2018
Follow us on Twitter to learn more.
The medics were shocked to find the baby without any scratch. Her umbilical cord, however, appeared to have been detached in the crash. She is being treated in the neonatal intensive care ward at the Pariquera-Acu regional hospital.
Still unidentified, the deceased mother was discovered without any documents. The police authorities have released an appeal to the relatives of the woman.
In case of no one coming forward to claim her body, she will be buried as unidentified, the source suggested. Furthermore, the baby girl would be sent to an orphanage where she will be put up for adoption.
Paramedic Elton Fernando Barbosa first discovered the crying baby amid the scene of the accident. He stated that it was the blessing of God that saved the little child.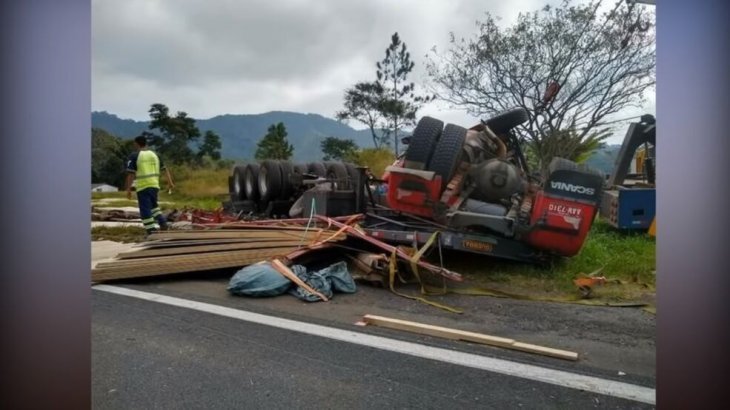 For that very reason, the hospital staff gave the baby her name, Giovanna. The source stated that as per Solange Batista, a nurse at the hospital, the meaning of the name translates to, 'protected by God.'
Meanwhile, the driver of the truck, Jonathan Ferreira, has been arrested and charged with manslaughter. Ferreira has stated that he did not know the woman and was only giving her a lift.