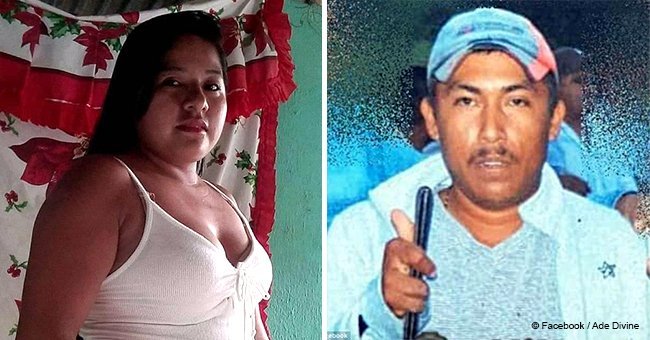 Husband shoots wife while she breastfeeds their 9-month-old baby
26-year-old Gabriel Hernandez Reyes fired two bullets into his wife, Hortencia Balcanzar, after being enraged because she was taking too long to get ready for a night out.
Daily Mail reported that the 26-year-old victim was breastfeeding her nine-month-old son when her enraged farmer husband gunned her down.
She fell down on the floor along with her baby boy, but fortunately, he was not hurt in the incident. Fortunately, none of their three other children – of ages two, four, and eight – were hurt in the entire incident.
The farmer from the small countryside community of Minatitlan, Veracruz, Mexico, has been on the run since committing the crime and the Mexican law enforcement officers stated that they still had no leads on the whereabouts of the culprit.
Follow us on Twitter to learn more.
Citing the Spanish magazine, Blog Expediente, the online source informed that Balcanzar fell into a deep depression in days prior to her death because her abusive husband impregnated another woman in the town.
The source also reported several interviews given to Primer Impacto by the family's neighbor, who revealed that the victim endured abuse and harassment from her husband and his parents over the years
They also explained that Reyes would often beat her with cables and often used a handgun to threaten her. His parents would never intervene, which surprised the victim's father.
Her father, Anselmo Balcazar, told in the interview, "He would take her back to his parent's house, but the in-laws provided her with a bad life. They used her as a cook, and when he beat her, they didn't get involved."
Her mother, Francisca, also expressed her utter grief in not being able to save her daughter from the tragedy. She explained that she was not able to help her daughter because she did not see if Reyes was carrying a gun.
The residents of the area heard the loud firing of the gun and swiftly called the police authorities. However, the culprit escaped by the time the help arrived on the scene.
Please fill in your e-mail so we can share with you our top stories!