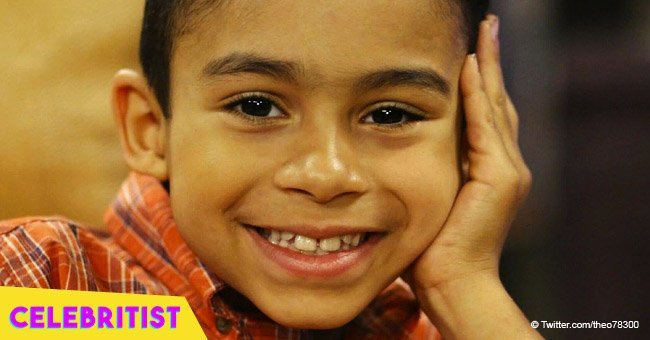 Little Franklin from 'My Wife & Kids' is a 22-year-old gym addict now & looks unrecognizable
- Remember the favorite TV family drama 'My wife and Kids' which ran from 2001 to 2005? Celebritist just learned from XPOSÉ.ie some interesting news about little Franklin.
- Noah Gray-Cabey has been doing well for himself and has gotten involved in several acting gigs since the popular TV sitcom.
- He's all grown up now and has obviously been spending quality time at the gym - his gorgeous body is evidence of that.
Yeah, the little boy with the algebra problem that ended up falling for his private tutor is all grown, muscled up and totally unrecognizable.
Fans definitely can't get enough of his awesome pictures and ripped body. and It's obvious that his time in the gym has been paying off.
Here are some facts about the child star and his life so far.
Noah was born in 1995, to Whitney Gray and Shawn Cabey in Chicago Illinois and started his stardom career as a musician as early as age 1, when he started playing plastic pianos.
The 22-year-old actor and pianist revealed in an interview that he started testing his skills on real pianos as early as age 4 and that led him on the path of becoming the youngest soloist ever to play at the Sydney Opera House.
The youngster moved around a bit as his family moved from Chicago to Newry, Maine where he was raised and later on to California where he attended Paraclete High School.
After graduating from high school in 2011, Noah got into Harvard.
As an actor, Noah has featured in quite a number of movies and series like 'Heroes', 'The Lady In The Water', 'The Volunteer' and several others.
He also made appearances in shows like 'The Oprah Winfrey Show','The Tonight Show' and 'Good Morning America'.
Gray-Cabey also won the Future Classic Award during the 2007 TV Land Awards and was even rumored to be in the running for the role of Cloak in the media adaptation of Marvel's 'Cloak and Dagger'.
Noah also happens to have a kindred patriotic spirit. Before the last presidential elections, he encouraged people to take time out and vote, just as they found time to go to the gym.
If Franklin ever declares an interest in running for President, we probably wouldn't have an issue carrying placards and chanting, 'Noah for President!'
What do you think about the lovely Noah?
Let us know in the comments below.
Source:
Please fill in your e-mail so we can share with you our top stories!