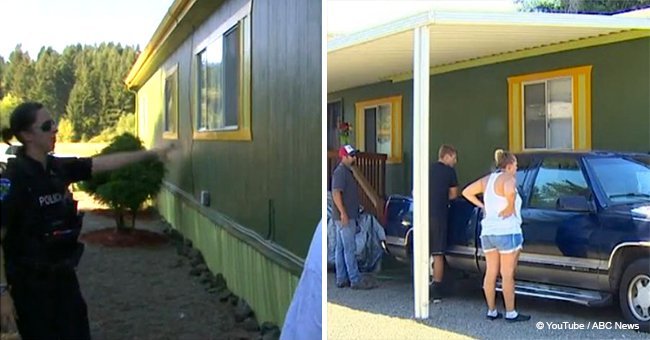 Family returned from trip to find their house painted by police and local residents
Neighbors in a small town of Tenino, Washington, came together to remove the messages of racial hatred spray-painted all over the house and the truck of the Phillips family.
According to a report from K5, Marvin Phillips and the family was out camping in the mountains for the weekend when vandals spray-painted vulgar and racist remarks on their house and truck. The messages were full of racial slurs as well as 'N-word' and the letters, 'KKK.'
One of the neighbors of the Phillips family, Heidi Russell stated that the sight of such racial hatred made her "want to cry."
Surprisingly, rather than simply mourning about it, Russell and the other neighbors decided to do something to undo the damage inflicted upon the family.
Follow us on Twitter to learn more.
After inviting dozens of other families, who showed up armed with paint and other supplies required to scrub off the hateful messages, they began repainting the house and truck of the Phillips family.
They wanted to finish the job before the family arrived because they did not want the small children in the family witnessing such an act of hatred
The entire town joined the cause including the on-duty police officer in the town, Officer Wilson. The officer told the source, "I'm here to protect and serve. It aggravates me when this happens. I'm here to make it right."
The source further informed that it took them an entire morning of paintwork before all the signs of vulgar messages were completely erased. Fortunately, they managed to do it just before Phillips returned home from the camping trip with his family.
Phillips stated that he was shocked and hurt after finding out what had happened. There was no way of telling who might have done it, but it has raised major concerns for him.
"I'm overwhelmed and I'm shocked," Phillips told the news outlet. "When I heard what happened, I was hurt. I don't know who did this. I was more concerned about the kids."
Fortunately, he at least has the support of his neighbors and the entire community, because of whom the family came home to a show of support rather than intolerance.
Please fill in your e-mail so we can share with you our top stories!