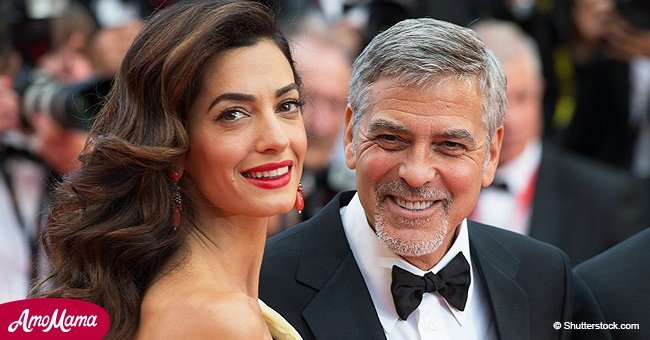 Hilarious TV moment of George Clooney's 'twins' with their famous nanny
Everyone knows about the Clooney twins but did you know that they supposedly made their television "debut" with a special celebrity guest?
According to Hello Magazine, Ella and Alexander Clooney, George and Amal Clooney's twins, supposedly made their television "debut" on an episode of Jimmy Kimmel Live!
The show welcomed Clooney and "the twins" who were brought on set in a double stroller. At first, they were kept hidden by the highly trained nanny Clooney had found for the children.
Read more on our Twitter account @amomama_usa.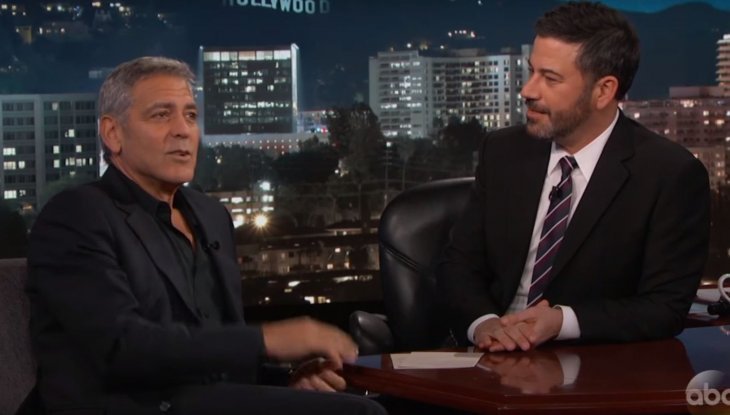 Source: Youtube/Jimmy Kimmel Live
The stroller was wheeled out by none other than Matt Damon, Kimmel's faux nemesis. George called him his "manny" and Matt explained what that meant.
"I'm his manny. It's a nanny who's a man."
Matt Damon, Jimmy Kimmel Live!, October 23, 2017
For a brief moment, Damon and Kimmel exchanged friendly blows, poking fun at each other. The host addressed Damon's physique, claiming he was breastfeeding the children as part of his job as "manny."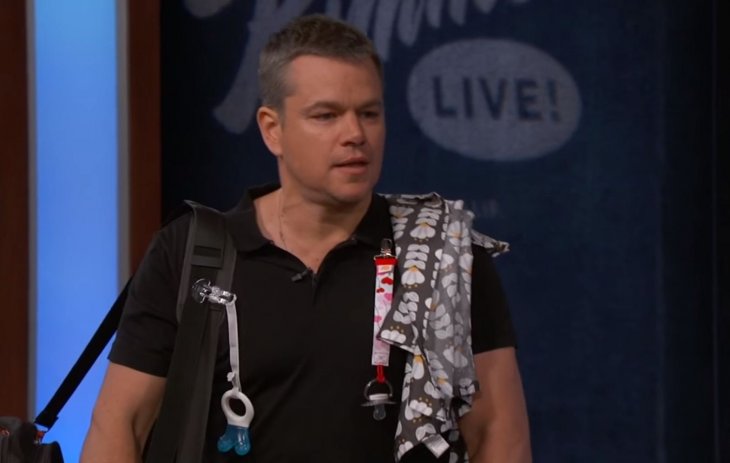 Source: Youtube/Jimmy Kimmel Live
Damon responded, saying he wasn't, but he needed a quiet place for the young ones to take a nap, somewhere they wouldn't be woken up by laughter.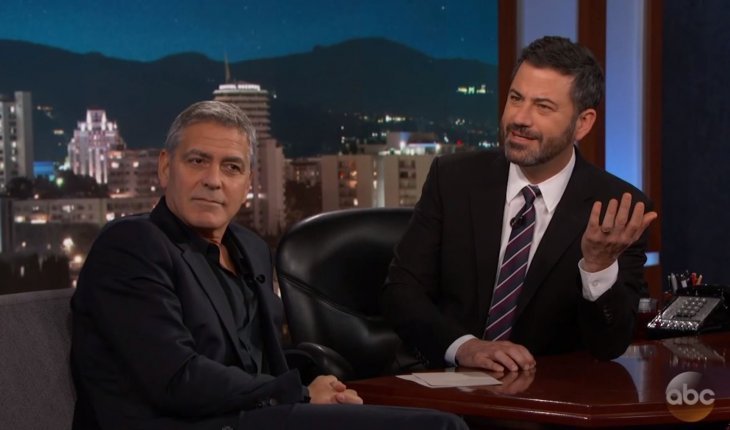 Source: Youtube/Jimmy Kimmel Live
To calm things down, Clooney turned to the audience and asked them whether or not they wanted to meet the twins. After enthusiastic applause, as was expected, Damon uncovered them.
What came out from under the blankets was unexpected, though. Damon surprised Kimmel with a rude gesture, claiming his middle fingers were the twins. He was then escorted off the stage by security.
To top it off, Clooney added that Matt was just great with the children.
Clooney has opened up before about some of his fears as a father. When they were little, Clooney was afraid of breaking them. There's also his well-known struggle with their diapers after they moved on to solid foods.
But everything seems to be going great with the Clooney family so far. And presumably, they have hired proper help!
Please fill in your e-mail so we can share with you our top stories!