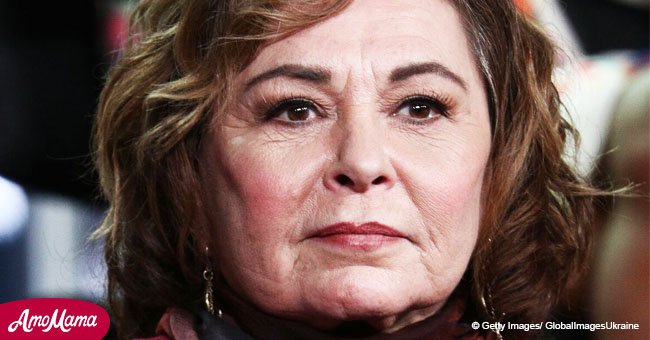 Roseanne Barr's daughter receives death threats amid mom's controversial remarks

Roseanne Barr's daughter Jennifer Pentland, shared her frustration over the media coverage her mother is receiving since her infamous Twitter debacle.
Pentland has always been defensive after the comedienne made racist remarks towards former Obama aide Valerie Jarret on Twitter.
Last week, Barr made her way in the news cycle after she participated in a podcast with Rabbi Shmuley Boteach.
Barr said that after being labeled as a racist by the media and people, she feared to 'live on an island filled with brown people.' Barr lives in Hawaii and her Thursday night comments did not rub off well, according to People.
Internet news media made Barr's statement as their headlines and Pentland tweeted that the 'clickbaity' approach to news resulted in the family receiving death threats.
Read more about Roseanne Barr and Jennifer Pentland on our Twitter account @amomama_usa.
In an interview with Hawaii News Now, Pentland shared that she received unsettling comments even from people who were her good friends.
"It's absolutely terrifying. I saw what people who are my friends, people I'm friends with, were saying about my mom. Horrible things I don't even want to repeat. But a lot of them were like, 'take her fishing, leave her in the ocean, let her die.'"
Jennifer Pentland, Hawaii News Now, July 31, 2018.
Pentland defended her mother and said that they both love Hawaii. She shared that they have stayed in Hawaii for over a decade and they love their neighbors.
Pentland works full time in Honokaa at a little market. She revealed that Barr supplies all of the produce for that market.
She reemphasized that her mother was not racist and explained that her sense of humor was completely taken out of context when reported in the news.
In May, ABC canceled Barr's rebooted sitcom Roseanne after she tweeted describing Valerie Jarrett as a baby of 'the Muslim Brotherhood and Planet of the Apes.'
Please fill in your e-mail so we can share with you our top stories!