Kirk Franklin's eldest child accuses the gospel artist of trying to kill him
Gospel singer, songwriter, and choir director Kirk Franklin, who is known for having strong Christian beliefs, was accused of trying to kill his own son.
Even though Kirk has been married to Tammy Collins since January 1996 and they have welcomed two children so far – daughter Kennedy and son Caziah – Kirk has a son, named Kerrion, from a previous relationship.
Kerrion, born in 1988, has been labeled as the black sheep in the family and he has shared little-to-no time with Kirk and his half-siblings. Recently, Kerrion took to Instagram to accuse Kirk of trying to kill him, reported Black America Web.
The man posted an image that showed his face behind the sentence: 'My own father is trying to kill me.' While the photo itself was shocking, Kerrion's caption revealed a couple of aspects about it.
He pointed out that if anything happens to him, the only person to blame would be Kirk. Kerrion added that a lot of 'funny' things have been happening and that Kirk was in Los Angeles hiding from him.
The afraid man confessed that he would leave the post in his feed 'for safety purposes' as he couldn't deal with the situation on his own anymore. 'I'm done. My life is too valuable.'
Even though Kerrion said that he would leave the post on his feed, the image was deleted soon after it was published. The man's accusation was done just one month after Kirk's sister was sentenced to 30 years in prison.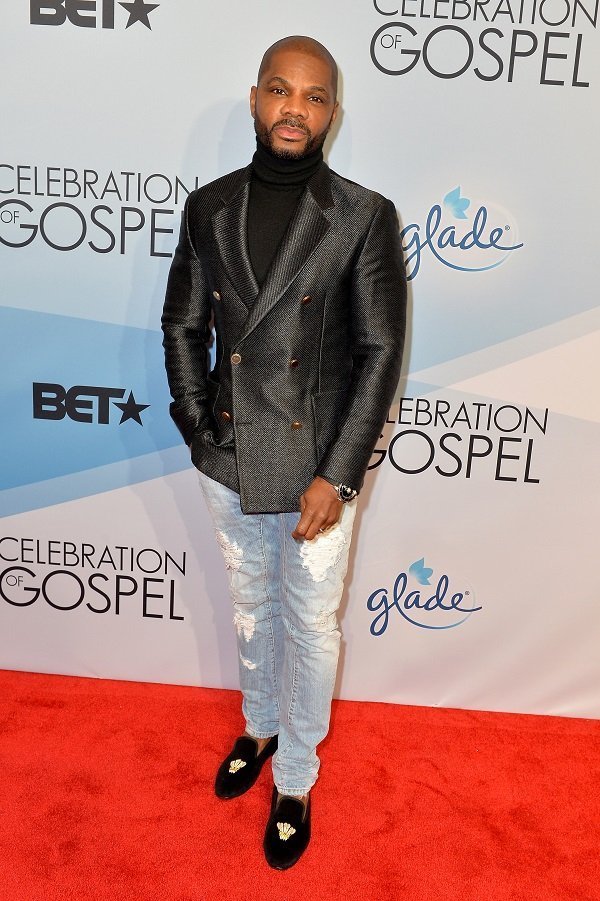 Kirk himself took to Instagram on June 16 to let his followers know that the woman had been sentenced to all that time in jail and that he felt the weight of wondering if he could have done more for her.
Clearly devastated by the awful news, Kirk wrote in the caption that he and his family had a 'rough week.' The details of the woman's accusation have not been revealed yet.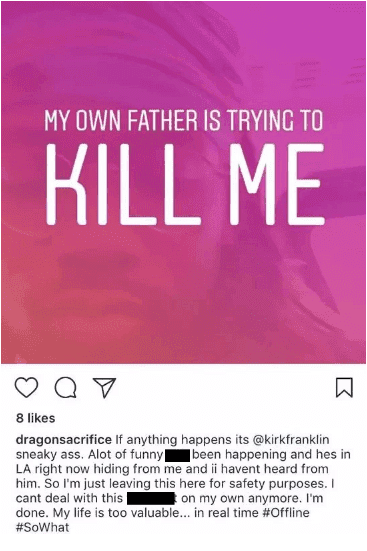 At the moment, Kirk has not responded to Kerrion's accusation. The 30-year-old man, however, has been posting several videos and photos and everything seemed to be normal.