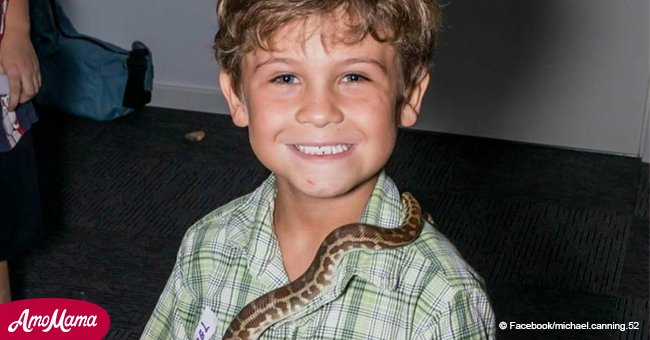 6-year-old boy survives two venomous snake bites in 8 days

A 6-year-old boy from Australian has already looked death in the face twice after he was bitten by a venomous snake two times within eight days.
Seven months ago, Joel Canning was playing in the street outside his family home in Wongan Hills, 180km north of Perth, when he was bitten on his foot by a deadly western brown snake.
The western brown snake, a native species from Australia, is believed to be one of the world's most venomous snakes, as Yahoo7 reported.
Joel remembered being taught that the best thing someone can do when bitten by a snake is to stay calm so the venom won't speed up the spread in one's body.
Joel's mom, Pippa told that he walked calmly in the house and asked if people in Australia who were bitten by a venomous snake would go to heaven. As soon as she answered, 'Yes,' the boy collapsed on the floor and started convulsing.
Pippa found the strength to pick the little boy up, give him artificial breathing and take him to the hospital where Joel received an anti-venom shot.
'His eyes were rolling back. He was hissing and I knew he wasn't getting enough oxygen,' Pippa said.
The boy survived after being flown to the state capital for treatment, but no one ever imagined that eight days later he would be bitten again in his other foot, by the same species of snake, on the same street.
This time, Joel's mother panicked and feared there was no way that her son would survive a second venomous bite, however, her son managed to comfort her.
Joel felt confident he would recover because he survived the first time and prayed for it. The lucky boy survived being bitten again thanks to still having anti-venom in his blood system from the first bite.
Joel was also lucky that the local hospital stocks anti-venom for the western brown snake and is located just minutes away at the end of his street.
Months later, Joel is as healthy as any other boy his age but still suffers from anxiety and fears he may be bitten again.
Please fill in your e-mail so we can share with you our top stories!