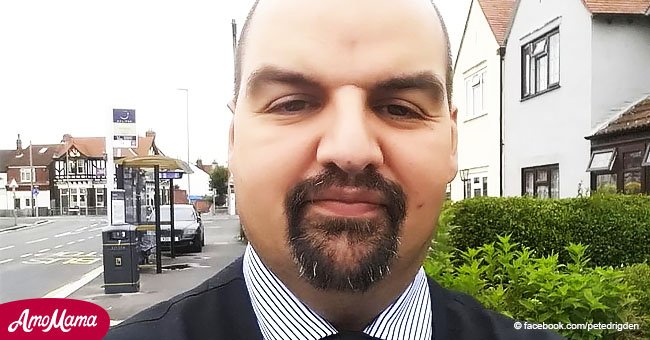 Woman discovers the truth about her husband 14 years after his mysterious disappearance

British-born Peter Rigden disappeared in 2003 and ten years later his wife learned that he had illegally married again. He was denounced and now is facing prison time.
His first wife, Mahala, thought that her husband had disappeared, but after ten years she found him on Facebook, where she learned that the man had another wife and a son, as The Sun reported.
48-year-old Peter was sentenced on July 25 to six months in prison by a court in his country and was fined for the equivalent of $151 for the crime of bigamy. Read more on our Twitter account @amomama_usa
Peter and Mahala married in 2000. The two shared a life together in the city of Bolton until 2003, when he left for London, telling his wife that he had work to do in the capital for a few weeks. He never returned and the two lost contact.
Ten years went by before Mahala found the man she was still legally married to on Facebook, and she was shocked to discover that Rigden had started another family.
After finding out the outrageous news, Mahala filed a complaint about bigamy that culminated in a ruling in her favor.
Peter had met his second wife, Kerry Storey, in 2006, three years after his disappearance. The two tied the knot in 2007 and they had a son. Not only Peter re-married without formalizing a divorce, he also hid this fact from Storey.
His second wife only learned about her husband's previous secret life when the authorities got involved. 'The whole event has been a shock' Storey reportedly said in a statement she read at the trial.
Mahala, on the other hand, shared that she felt 'humiliated and ashamed' after having to tell her relatives and friends what really went on after Peter walked away from her.
At court, Peter had no option but to admit that his behavior 'was terrible' and he had broken the law, but this was not going to save him from spending his time on imprisoned.
Please fill in your e-mail so we can share with you our top stories!