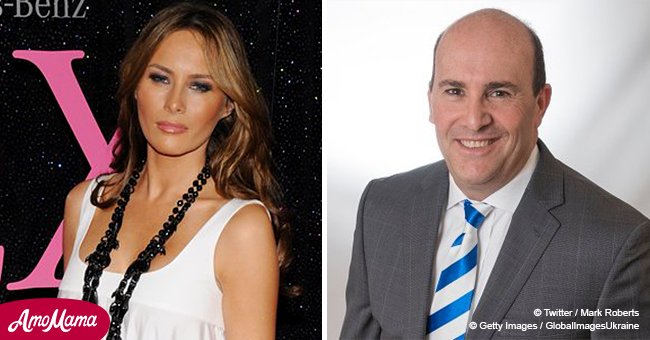 Congressional candidate disrespected Melania Trump and the internet is not having it
Mark Roberts, a congressional candidate from Oregon continues to face backlash after his demeaning tweet about the first lady.
A new battle of words was unleashed on Twitter last Monday when Oregon congressional candidate Mark Roberts posted a nasty tweet about present first lady Melania Trump.
In the tweet, Roberts suggested that Mrs. Trump 'worked by the hour,' indirectly drawing parallels with the way prostitutes work.
To ensure that his pungently worded message was clear enough, he added the offensive hashtags to back his comparison of the first lady to sex workers.
This message has been called 'disgraceful' by several users online, including some influential politicians.
Read more about Mark Roberts on our Twitter account @amomama_usa.
Kevin McCarthy, who is the House Majority Leader (R-California), took action by flagging Roberts' post as inappropriate and appealing to Twitter founder Jack Dorsey to remove Roberts from the platform.
McCarthy described Roberts' tweet as an attack and emphasized that it had no place on a social media platform like Twitter.
Roberts had posted the message in response to a tweet that compared the number of staff members that were employed by Melania Trump and former first lady Michelle Obama.
After the first offensive tweet, Roberts returned with another added vulgarity online, after he learned that the President had filed a lawsuit against Daily Mail for publishing a story based on unconfirmed rumors.
Roberts is a congressional candidate who describes himself as an independent conservative. His opponents include Republican candidate Greg Walden and Democratic candidate Jamie McLeod-Skinner.
In his own words, Roberts is not a fan of the Trump administration, and he particularly dislikes the lack of an inclusive culture and tolerance within the current Republican Party.
However, the congressional candidate shared that he found certain opportunities to be of great value in the administration, specifically in the fields of forestry and nature conservation.
Please fill in your e-mail so we can share with you our top stories!