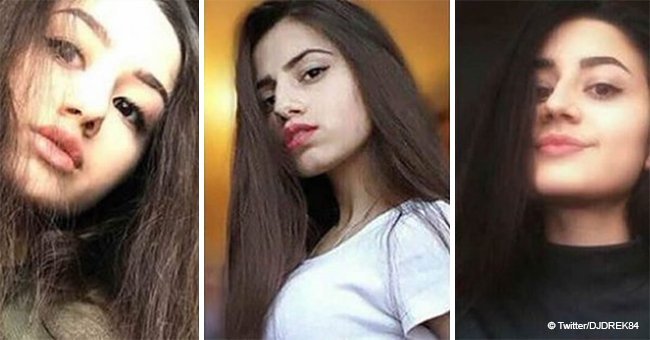 Mafia boss killed by his own daughters after years of torture and sexual abuse
Three sisters in Russia face 15 years of jail time for stabbing their sexually abusive father. They accused their father of inflicting years of torture.
Mikhail Khachaturyan, the father of 19-year-old Kristina, 18-year-old Angelina, and 17-year-old Maria, was found with dozens of stab wounds on his body, according to a Mirror report. His body was discovered near an elevator at the family's block of flats in Moscow.
The sisters detailed that they suffered years of humiliating sexual, physical, and emotional abuse from the hands of their 57-year-old father before finally deciding to kill him jointly.
"We hated him and we wanted just one thing to happen – either that he disappeared or that we never knew him. We wanted him just to go away and never come back," Mirror quoted Kristina as revealing
Follow us on Twitter to learn more.
The three sisters further claimed that their father threatened them with a knife in their flat near Moscow's Altufievskoe highway on the day of the attack.
They claimed that one of the sisters grabbed the knife and stabbed him while others joined later in on the attack. Khachaturyan tried to evade and escape his attackers but he only managed to make an escape to the elevator.
Neighbors of the victim, as well as his close relatives, revealed that Khachaturyan has always been 'tyrannical.' He was abandoned by his wife as well because of his uncontrollable abuse.
Mirror further informed that Khachaturyan had links with the underworld and he was already some sort of mafia boss.
At one point, one of the sisters even tried to commit a suicide by taking a lot of pills immediately after an abuse.
She was rescued by the doctors, following which the Khachaturyan convinced the medics that it was a mistake rather than a suicide attempt.
The online source cited an anonymous friend defending the sisters. He questioned everyone if they would have differently had they been in the girls' situation. "When all your life is a long nightmare, full of constant traumas, physical and mental," the friend argued.