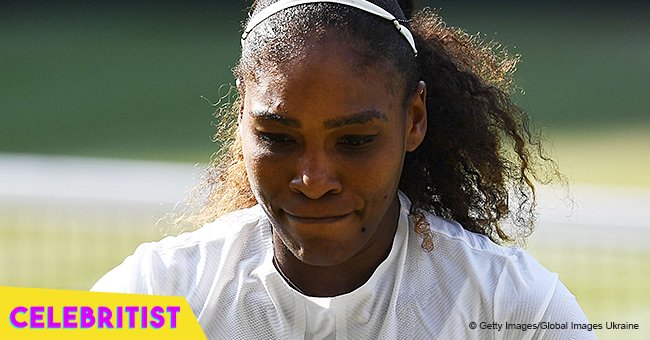 Tragic story of the murder of Venus & Serena Williams' big sister
Venus and Serena William's eldest half-sister was shot to death back in 2003 in a gang-related incident. Her murderer, who was sentenced to 15 years in jail, was released last March for "good behavior."
Yetunde Price was 31-years-old when she tragically lost her life after a gunshot stroke her on the back of her head. The woman was aboard an SUV with her boyfriend in Compton when a gunfire came "out of nowhere," according to the man, who didn't suffer any kind of injuries.
Rolland Wormley, who was behind the wheel that night and was allegedly engaged to Price, fled from the scene when he heard the first shot being fired. According to a report from the Los Angeles Times, witnesses told investigators from the Los Angeles County Sheriff's Department that the fire started after Price and Wormely got involved in an argument with people outside a house on East Greenleaf Boulevard.
The place was suspected to be a "drug house," but Wormley denied that version of the story. The attack, he said, was totally unprovoked. They were just passing by the place when the gunman opened fire on their vehicle.
Speaking to the LA Times, he recalled how the fatal night came to a halt, changing his and the Williams' family lives forever. After the initial shock of the gunshots, he hit the gas on their car, and "I didn't look once at my lady," he said.
"I'm trying to get through this. I'm trying to get away, I'm trying to get her to safety. Once I get to Long Beach Boulevard" -- a few blocks away -- "I see the back window is shattered. I look to the right and said, 'Baby, are you all right?' I look at Tunde and there was blood everywhere."
He then drove to his mother's house and called 911. When police officers arrived at the scene, they arrested him. It turns out, Wormley was an ex-convict that was out on parole. He had spent some time in jail for minor theft, gun possession and selling drugs. However, he maintained that Yetunde was aware of his past, but she was willing to help him change his life.
He was in jail for violating his parole when the Williams' family buried Yetunde Price a few days later.
Two gang members were arrested for the crime. Aaron Hammer, who was apprehended a few hours after the shooting and charged with murder, and Robert Edward Maxfield, who was caught four months later in a raid in Athens, California. He was identified as a member of the gang Southside Crips.
After two unsuccessful murder trials, Maxfield was sentenced to 15 years in prison for voluntary manslaughter in April 2016.
At his hearing, Serena Williams took the stand to said a few words to the man who took her sister's life. "I wasn't going to speak today because it's too hard for me to talk,' she said and continued stating that she wanted to let Maxfield know that "this was unfair to our family, and our family has always been positive and we always try to help people.'
According to the Daily Mail, the man was released on parole from Deuel Vocational Institution in Tracy, California, in March. He got his sentence cut for good behavior.
Vicky Waters, press secretary for the California Department of Corrections and Rehabilitation, told the publication:
"Maxfield was sentenced to 15 years and was received by CDCR in May 2006. An inmate is eligible to receive good conduct credits - in this case, at the rate of 15%- for good behavior. Per the law, he was eligible for 15% credit off his sentence, and he also received 989 days of credit for time served while awaiting sentencing, time served post-sentencing before arrival in prison. He was paroled in March after serving the full term of his sentence, as defined by law."
People reports that the man was arrested again last week, for allegedly violating his parole.
Yetunde Price was a certified nurse, co-owner of a beauty salon in Lakewood with a high school friend and sometimes worked as her famous sisters' assistant. She was also a mother of three kids who were all under the age of 12 at the time of her killing.
Serena and Venus opened a community center in Compton called the "Yetunde Price Resource Center" in 2016 to honor their sister's memory and to help people affected by violence to overcome their traumas and fears.
"We definitely wanted to honor our sister's memory because she was a great sister, she was our oldest sister and obviously she meant a lot to us," Serena said at the opening ceremony.
"And it meant a lot to us, to myself and to Venus and my other sisters as well, Isha and Lyndrea, that we've been wanting to do something for years in memory of her, especially the way it happened, a violent crime."
Please fill in your e-mail so we can share with you our top stories!