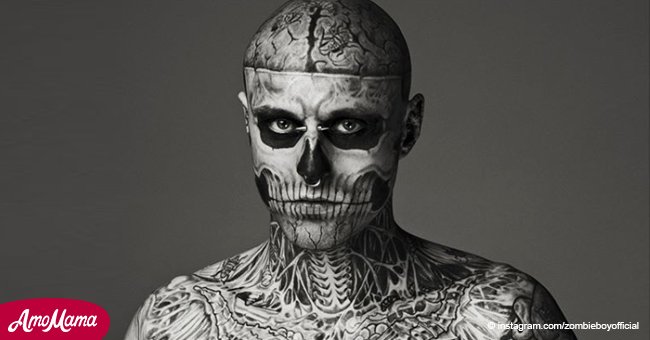 Zombie Boy's cause of death revealed in Police report
Lady Gaga's friend's cause of death revealed by Montreal Police
The death of Rick Genest, known as professionally as Zombie Boy on the 1st of August 2018 sent a ripple of grief and anguish through his family, friends, and Fans.
Genest had catapulted in the limelight with his participation in Lady Gaga's video, "Born This Way" in 2011. Genest's family believes that his plunge to his death from a 4th floor in Le Plateau-Mont-Royal was an accident, declared his manager, Karim Leduc
They say that Genest would often smoke on the balcony and lean on the rail. They believe the balcony failed and sent Genest hurtling to his death, but according to TMZ, Montreal authorities disagree.
Montreal Police believe that the 32-year-old Canadian artist and fashion model jumped from his balcony at around 5 pm. Paramedics were called to the scene immediately, and performed CPR on Genest, but could not revive him.
The family contends that Genest left no suicide note, and this would be very much against his character. He was a man who loved to write and express his feelings through his work, they explain, and to commit suicide without saying goodbye would not be in his nature. They believe he would have left them a note saying goodbye.
Read more about Zombie Boy on our Twitter account @amomama_usa.
Lady Gaga, who has long been a close friend of the artist's posted several tweets expressing her loss and her grief, and went on to ask people to seek help with mental health issues such as depression.
The singer responded to the news by stating it was "beyond devastating." She begged those in pain to reach out to their friends and family, for help and support adding: "We must save each other."
Genest was described by all who knew him as a gentle and kind man, despite his menacing appearance. Having been homeless himself, Genest was very active in outreach programmes that offered homeless children support. He would have turned 33 on the 7thof August.
Please fill in your e-mail so we can share with you our top stories!