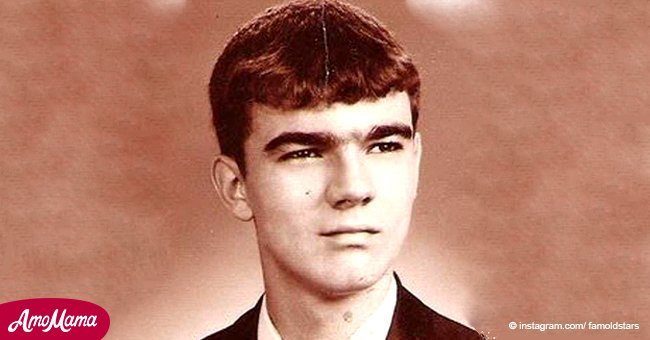 Teen in the photo became a great actor and one of the highest-paid stars in the late 70's

Burt Reynolds has been one of the great gallants during the '70s. His career has been successful and prolific in film and television. Among his most memorable works are "Deliverance" and "Boogie Nights", the latter earning him a Golden Globe and his only Oscar nomination. Burt's rough appearance has been his trademark: he's known for his thick black hair, tanned skin and, of course, his mustache.
Burt started his successful career after studying in Florida. People used to encourage him to perform in plays and he landed his first big role when a close friend, Watson B. Duncan, produced "Outward Bone" making him the lead actor. That year, Burt won the Florida State Drama Award for his performance in the play. Reynolds considered Duncan his mentor and the most influential person in his life. In the 60s, he started landing more action roles, which made him rise to fame faster than he could believe. He also started working in TV series. He gained fame and international prestige for his role in "Deliverance", where he played an athletic character.
During the filming of City Heat (1984), he was hit in the face with a metal chair that broke his jaw left him with temporomandibular joint dysfunction. He lost about 33 pounds due to the strict diet that he was required to follow after suffering the accident. Because of the painkillers that were prescribed to him, Burt fell into an addiction that took several years to overcome.
Recently, the actor was spotted by the paparazzi at the JFK Airport in New York. The first thing they noticed was that he had some trouble walking. He now sports a head full of gray hair but his mustache is still there so people won't doubt it's really him. Reynolds cheerfully talked about his latest film. "The Last Movie Star", a film that premiered earlier this year, has the actor playing an old guy. The role was written with him in mind and will go through part of his career since he began acting after suffering an injury as an athlete until facing the time of old age.
Please fill in your e-mail so we can share with you our top stories!