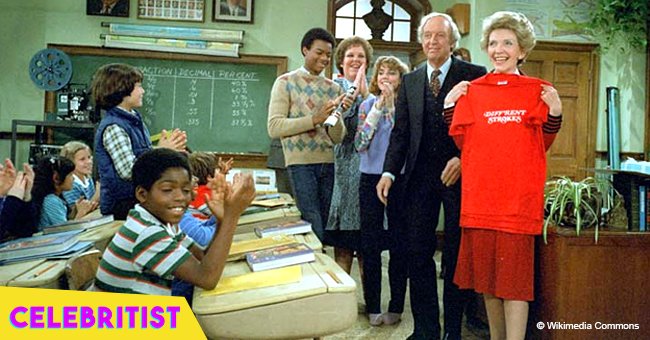 'Diff'rent Strokes' star dies at age 92 following cancer battle
Charlotte Rae, who was known to be the lovable house mother Mrs. Garrett on "The Facts of Life" has died after a long struggle with cancer.
Representatives of the actress have confirmed that she has died in her home in Los Angeles. The 92-year-old was surrounded by her loved ones during her passing.
According to Entertainment Weekly, Rae revealed that she was diagnosed with bone cancer in April 2017 after being cancer-free for seven years. In a statement, she shared:
"About seven years ago, I was diagnosed with pancreatic cancer — which is a miracle that they found it because usually, it's too late. My mother, sister, and my uncle died of pancreatic cancer. After six months of chemotherapy, I was cancer-free. I lost my hair, but I had beautiful wigs. Nobody ever knew. So now, at the age of 91, I have to make up my mind. I'm not in any pain right now. I'm feeling so terrific and so glad to be above ground. Now I have to figure out whether I want to go have treatment again or opt for life."
Due to the stressful effects of chemotherapy, Rae had to make a tough decision as to whether or not she was willing to go through it again. In the end, she chose to make the most out of the rest of her life.
"I love life. I've had a wonderful one already … I've had a great life, but I have so many wonderful things happening. I'd like to choose life. I'm grateful for the life I've already had."
Charlotte Rae Lubotsky was born in Milwaukee, Wisconsin, and grew up to become a successful theater and radio star. She had her first television stint as Sylvia Schnauser on "Car 54, Where Are You?", and later on earned a Tony nomination for her acting on "Pickwick, Morning Noon and Night", and an Emmy nomination for "Queen of the Stardust Ballroom". However, her most notable role was when she was cast on "Diff'rent Strokes". She played the kooky yet kind housekeeper Edna Garrett, and she became one of the most popular breakout characters.
Rae was the one who eventually proposed a spin-off for the show, which became "The Facts of Life", a sitcom about a girls' boarding school and their kind housemother who was, of course, Mrs. Garrett. Eventually, she left the show for health reasons.
She went on to guest star on shows like "ER", "Pretty Little Liars", and "Don't Mess with the Zohan". Her final gig was voicing "Nanny" on the animated "101 Dalmatians: The Series", which aired from 1997 to 1998.
Charlotte Rae has definitely lived a remarkable life, and she will always be remembered for putting smiles on thousands of people's faces.
Rest In Peace, Rae!
Please fill in your e-mail so we can share with you our top stories!