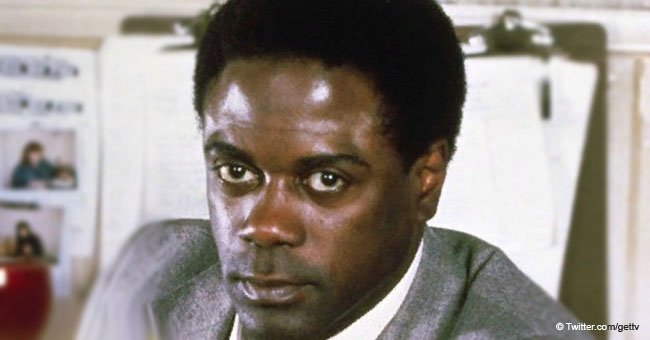 Howard Rollins Jr. spent his last days dressed as a woman, suffering from incurable disease
- Celebritist learned from African American Registry that American actor Howard Rollins Jr.'s career was ruined before his demise.
- It was also revealed that the actor, who was HIV positive, found dressing as a woman cathartic in his final days.
- The then 46-year-old died of complications from a painful disease.
Howard Ellsworth Rollins Jr. was an American stage film and television actor
He first appeared in the Dino Laurentiis/Milos Forman motion picture 'Ragtime' in 1981.
His impressive performance earned him an Academy Award Nomination for Best Supporting Actor in a Motion Picture and New Star of the Year in a Motion Picture.
Not only that, he was also cast in several roles and his fame rose steadily.
All that came crashing down like a house of cards when the late actor took to sniffing cocaine.
His downward spiral first started when he was arrested for possessing cocaine in Louisiana in 1988.
Needless to say, he was arrested on three separate occasions for driving under the influence of cocaine.
His incessant legal issues led to his being dropped from the series 'In The Heat of The Night' and the loss of opportunity to be cast in other movies.
He later realized his mistakes and tried all he could to salvage the situation, which led him to appear in a guest role in 'New York Undercover' and some other minor roles.
To cap it all, he later tested positive for HIV.
With his failing health and fast falling acting career, it would appear the actor lost his mind as he took to dressing as a woman before his eventual death.
Sources revealed he dressed like a woman in sparkling gowns, costly wigs and high heels and kept telling himself he was a woman.
He found that singular act cathartic even when he was falling in and out of illness.
It was also revealed that the then 46-year-old actor not only dressed like a woman but went to look for transvestites.
Sadly, he finally died on December 8, 1996 from lymphoma.
What do you think of Howard's life?
Let us know in the comments below.
Source:
Please fill in your e-mail so we can share with you our top stories!