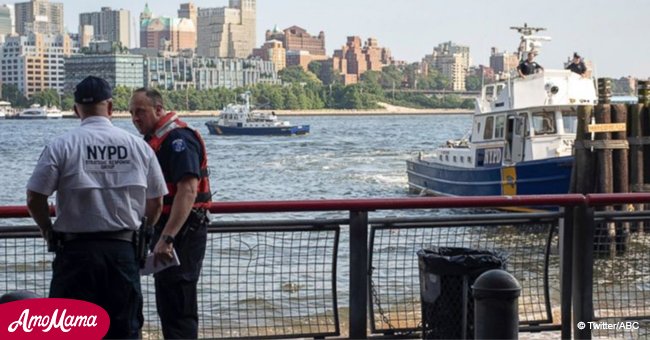 Police ask for help investigating the death of a baby found floating near Brooklyn bridge
The body of a baby was found floating in the East River near the Brooklyn Bridge in New York City and police are currently trying to understand what might have happened.
The incident took place on Sunday, August 5, when Chiropractor Monte Campbell and his wife, Diana Campbell, spotted the child in the river.
The New York Police Department said on Twitter that they are looking for any information about the baby and are currently canvassing the vicinity of the Brooklyn Bridge in case there are other victims.
The authorities were told that the 8-month-old baby appeared to be only a doll to the Campbells, who were shocked to learn the truth upon further inspection.
The family, who was visiting from Stillwater, Oklahoma, noticed that the child was only wearing diapers in the shallow water near the Manhattan shoreline at around 4 p.m.
Diana was the first one to see the body, after which Monte walked 'mid-thigh-level' into the river and retrieved the baby boy. His wife called 911 while he was busy with CPR.
Police officers and an emergency service team showed up shortly after. Both Monte and the baby were brought onto the pedestrian walkway were paramedics continued CPR before transporting the infant to the hospital.
The baby, who is yet to be identified, was declared dead but didn't show any signs of trauma. It is still unclear how the child ended up in the water and a medical examiner will determine the cause of death.
The spot where the 8-month-old was found is located near the South Street Seaport and divides Manhattan from Brooklyn. The currents can be quite strong there at times.
According to Time Magazine, it is a "heavy-trafficked" area that is usually filled with tourists around this time of year, so the child might not even be from New York City.
Please fill in your e-mail so we can share with you our top stories!