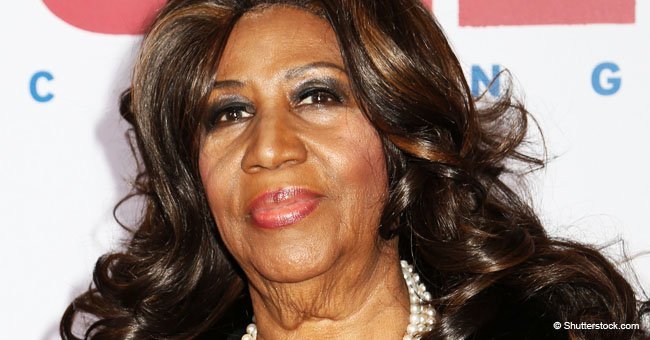 Aretha Franklin had 2 kids by the age of 14, getting pregnant with first kid at 12
- A new book by David Ritz shows a different side of the legendary singer that fans of the singer might not like at all.
- Celebritist has learned all the details from Inquisitr.
Aretha Louise Franklin is an American singer and songwriter, who began her career as a gospel singer when she was just a child at the church where her father was a minister.
After signing with Atlantic Records, Franklin released major songs such as 'Respect', '(You Make Me Feel Like) A Natural Woman', 'Spanish Harlem', and 'Think.'
By the end of the '60s, she had gained the title of 'The Queen of Soul.'
David Ritz wrote an autobiography about the star 15 years ago but the book was incredibly white-washed
However, his new book reveals a different side of the singer that most people don't know.
The author claims that Franklin tortured her sisters, brothers, producers, and managers with her bouts of jealousy all the time because she suffered from a lot of insecurities.
The book alleges that Aretha would make up stories about mystery lovers and released them to the press to create publicity.
Her father was a known promiscuous preacher whose church was reportedly a front for orgies.
And the fact that Aretha became pregnant at the age of 12, because of an early introduction to s*x due to her father's parties, led to rumors that the man had impregnated her himself.
Franklin gave birth to a son, Clarence, named after her father, but it was then revealed that the father was a boy Aretha knew from school.
At the age of 14, the singer gave birth to another child and she raised both children in her household.
The book goes on to tell many stories about the journey of Aretha in her quest for fame.
At Celebritist, we think it's very interesting to read about the rise of such a beloved superstar.
Check out what people had to say about it:
Have you read the sensational book?
Source:
Please fill in your e-mail so we can share with you our top stories!