Doctors are warning moms against using plastic containers in the microwave
According to doctors, microwaving foods using plastic containers may harm children's health.
The American Academy of Pediatrics (AAP) published a report recently, citing the increasing evidence against chemicals in food colorings, preservatives, and food packaging materials.  
The lead author on the policy statement and AAP Council on Environmental Health member, Leonardo Trasande, told USA Today: "This report outlines not only safe and essential steps that the healthcare community can communicate to parents and families but also some steps that the FDA can take, and frankly manufacturers can take, to limit the exposures of greatest concern."
Follow us on our Twitter account @amomama_usa to learn more.
When you microwave your #food in plastic container, is it safe to eat?

Chemicals in #plastic can cause cancer, heart disease, Alzheimer's, dementia, Parkinson's, arthritis and more.

You can save yourself by taking control over your health. Go to https://t.co/1oj8MeVBU3 today! pic.twitter.com/ZUBKI8OHQO

— Plastic Soup Foundation (@plasticsoupfoun) June 15, 2018
A lot of parents noticed that heating plastics in the microwave or running them through a dishwasher develops the possibility of leaking unsafe chemicals.
The AAP warned the parents to avoid using the plastics with recycling codes 3 for phthalates, 6 for styrene, and 7 for bisphenols.
As a substitute, the professional association suggested the glass containers or stainless steel packaging.
It is also important to wash your hands thoroughly with soap and warm water before starting to prepare food.
That plastic container you microwave in could be super-toxichttps://t.co/M57VYrV7zo

— TIME (@TIME) May 7, 2016
The AAP stated that choosing whole foods over processed foods lessens the chance of contamination.
Trasande said some of the more than 10,000 additives that are "generally recognized as safe" have been associated to severe problems such as brain development, obesity, autism, attention-deficit/hyperactivity disorder, and limited muscle mass and bone strength.
Press officer Megan McSeveney told USA Today that the U.S. Food and Drug Administration (FDA) is reexamining the paper's findings.
McSeveney pointed out that there is "reasonable scientific certainty" that additives "generally recognized as safe" are not dangerous when used as directed.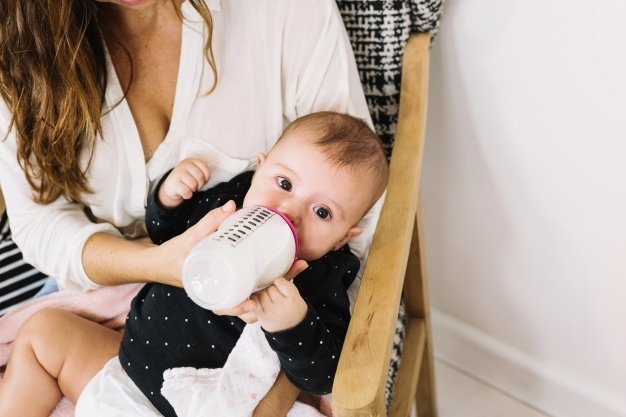 The FDA has the right to change previous guidelines or order that the use of a substance is reduced or prohibited if new information shows materials are unsafe.
The most worrying additives include Bisphenols (such as BPA), phthalates, perfluoroalkyl chemicals, perchlorate, nitrates/nitrites, and artificial food coloring.
Transande explained: "Even small disruptions at key moments during development can have lifelong consequences."