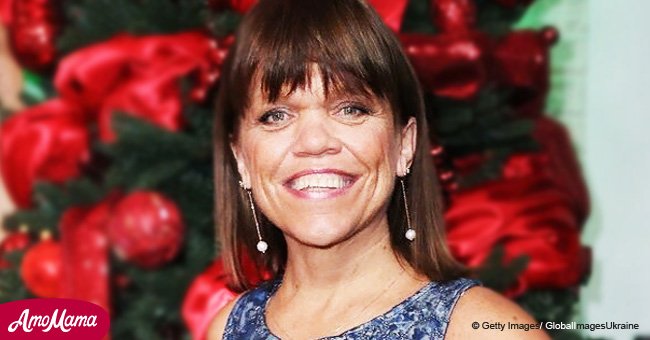 Amy Roloff shares cute new pic with boyfriend in her hometown
The Roloff's matriarch seems to be taking her relationship with Chris Marek to a whole new level.
Amy Roloff from The Little People, Big World brought her boyfriend on a trip back to her Michigan hometown and according to her social media, they had a great time together, as reported by Pop Culture.
Amy described the visit with her own words on a photo of them both looking content and hugging each other near the Michigan water, she captioned the picture saying how thrilled she was over their trip.
"So happy I got to show Chris my favorite place to go to in Michigan, besides my folks cabin," she wrote. "Had the best time and made such a memory together. We'll be back!"
Amy's fans were pleased to see them looking so happy and comfortable over the trip. Read more on our Twitter account @amomama_usa
The couple first started dating after Amy's divorce from ex Matt Roloff was finally over on 2016, and have been going on several adventures doing everything from paragliding to taking cross-country motorcycle trips every time they have the chance.
"I never thought I'd be dating as a grandma," she said during the late season of Little People, Big World, adding that while she is a committed person, she wasn't looking to make things so serious with Marek yet.
"I think what I like about Chris is he likes doing new things and he's adventurous," she said. "I don't really remember doing a lot of that with Matt."
Amy revealed that although things with Marek have been fun, he has also been careful to build a relationship with her children one step at a time. "I would like to get to know the family better," Marek said on the show.
"They're great people, and I want them to be comfortable around me because I'm usually hanging out at her house when they just walk in. And I want them to be OK with that because I really like them, I respect them, and I hope they feel the same," he added.
Zach and Jeremy Roloff, Amy's sons, seem to like Marek and are willing to give him a chance. "Chris seems like a good guy," Zach said in the most recent season of the TLC series.
"He seems pretty straight, level-headed, not fake. That's why I like him because he doesn't try to be my best friend. He's not overly aggressive. He's cordial, and he's just a normal dude," said Jeremy.
Please fill in your e-mail so we can share with you our top stories!