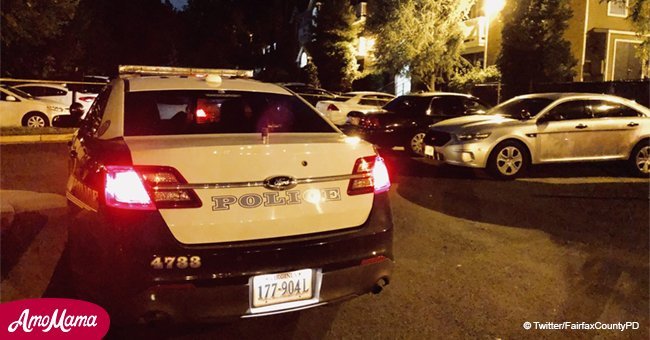 Mother fatally shoots 5-year-old daughter and critically wounds a second girl
The mother has been arrested as the main suspect after police received a phone call saying that her two young daughters had been shot in their home.
33-year-old Veronica Youngblood of McLean, Virginia, has been arrested on charges of second-degree murder in connection with the death of a 5-year-old girl and the shooting of another. Additional charges are expected as well.
The girls in question are her own two daughters with her ex-husband Ronald Youngblood.
According to NBC Washington, police were called to Veronica's residence at the 1500 block of Lincoln Circle in McLean around 10:15 PM on Sunday, August 5.
After police found the two girls, they set off in search of their mother, who was found in Loudoun County nearby where she had knocked on the door of the acquaintance who called the police.
According to the 911 call, obtained by NBC Washington, the caller had identified that the two victims were Veronica's young daughters.
On the scene, police found 5-year-old Brooklyn Youngblood dead with a gunshot wound to her head. Her other daughter was rushed to the hospital in critical condition, and cannot be named because she is a minor.
The gun that police suspect is the weapon used in the shooting was also recovered from the scene of Veronica's arrest.
Veronica and Ronald have been embroiled in a bitter divorce and custody battle for a number of years already, leaving the family in turmoil.
Although Ronald has a protective order against her, the former couple still lived in the same house together so that they both could be part of their daughters' lives.
The Youngbloods were supposed to be moving to Missouri in the week after Ronald was relocated. Unfortunately, according to court documents of their disputes, Veronica did not want to make the move.
She is being held in custody without bond, and was scheduled to appear in court on August 7.
Police are still investigating the motive behind Veronica's actions.
Please fill in your e-mail so we can share with you our top stories!